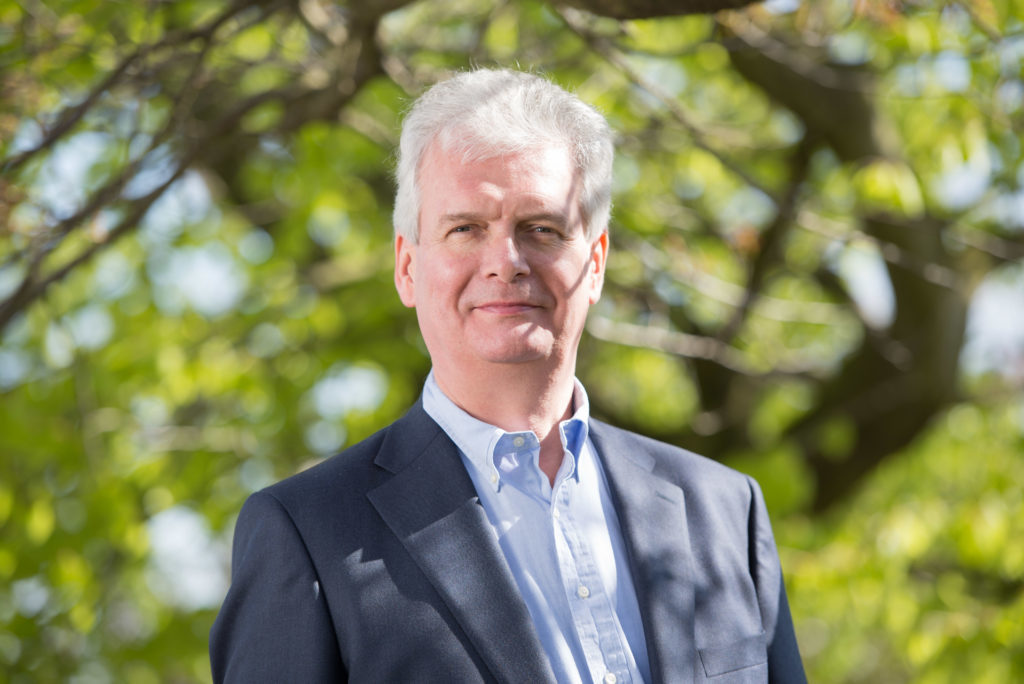 "The UK has got a problem where there is almost a systemic lack of information and encouragement for capable young women to consider, not just engineering, but broadly the science and technology careers."
That's the view of Ian Philips, chairman of the Aberdeen branch of the Society of Petroleum Engineers (SPE).
EV is meeting him at his office at the Oil and Gas Innovation Centre, where he is chief executive, to discuss the issues around getting young women into science, technology, engineering and maths (STEM) subjects.
It's estimated that around 10 per cent of the overall oil and gas workforce is female, and that figure is believed to be much lower when focussed directly on technical roles in the sector.
Sodexo, a global food and facility-management services firm, recently produced a quality of life survey showing around 96% of staff offshore are male.
Mr Philips believes that essentially comes down to an issue with education which needs to be urgently addressed.
"If you go way back to the ages around 13 or 14, when kids are starting to select subjects, there's not much done at that age to show them that if you drop physics or chemistry or biology, well you're not going to even be able to consider.
"In the SPE, we put a lot of effort in the late primary-early secondary age to raise awareness of the cool stuff that is done under the umbrella of engineering, science and technology so that the kids are inspired and realise that if they want to do that cool stuff they need to not drop some of these subjects."
Without early encouragement, he adds, many are too late by the time they realise that the energy sector, or engineering more generally, is something they wish to pursue.
"By the time the youngsters are at S4 and are beginning to drop subjects, decisions have already effectively been made. When they got to S6 and are thinking about college or a university, their hands are tied somewhat. If they haven't got the technical background then they can't get in to the technical subjects.
"I think it is a systemic problem. Then we come into the particular peculiarities of the oil and gas industry. A long tradition of paying people well and expecting them to work anti-social hours in anti-social places, taking the discomfort of going offshore.
"All of that then wraps up to a traditionally male-dominated world. Women are perfectly capable of doing the work, but even now in the order of ten per cent of the workforce are female."
The Aberdeen branch of the SPE is one of the largest in the organisation, which has over 168,000 members in 144 countries.
Much of its work focusses on inspiring youngsters early-on about the benefits of the oil and gas sector to make sure the potential to pursue it is not lost to them further down the line in their education career.
Lien Ta My is an i-Drill engineer with Schlumberger and in her spare time works as a STEM ambassador with the SPE in Aberdeen primary schools.
That involves instructing youngsters about the benefits of oil and gas though unconventional means – building paper-versions of offshore rigs and "racing" coca cola and kitchen oil through plastic tubes to compare their viscosity.
Otherwise, she brings teachers to different oil and gas companies to show them the opportunities available for students, who can them pass on the message on a more regular basis.
"It's more and more difficult to get young females to go into energy, particularly STEM subjects. That emphasises the importance of inspiring them while at a very young age.
"When you talk to a youngster you can't use technical words so what we do isfind a mechanism for them to learn about the industry and to tell them how important it is.
"It is better to teach kids when they are small to inspire them about the industry, which is what happened to me.
"I didn't know about the oil industry, no one in my family was in the industry. The only person that I knew that was in it was my neighbour who travelled a lot. She went to many different countries and I thought that she could do whatever she wanted.
"My background is in chemical engineering so that would typically mean working in a refinery, however I'm working offshore as a drilling engineer so my career path tells you that you in this industry you don't have to work in what you were educated as because the opportunity is so big.
"You can do whatever you want and be whoever you want to be. My dream was to work on the rigs and to work like whatever the men can do, I can do."
The issue of keeping up encouragement doesn't stop at primary school, however, with the SPE working with groups all the way up through university.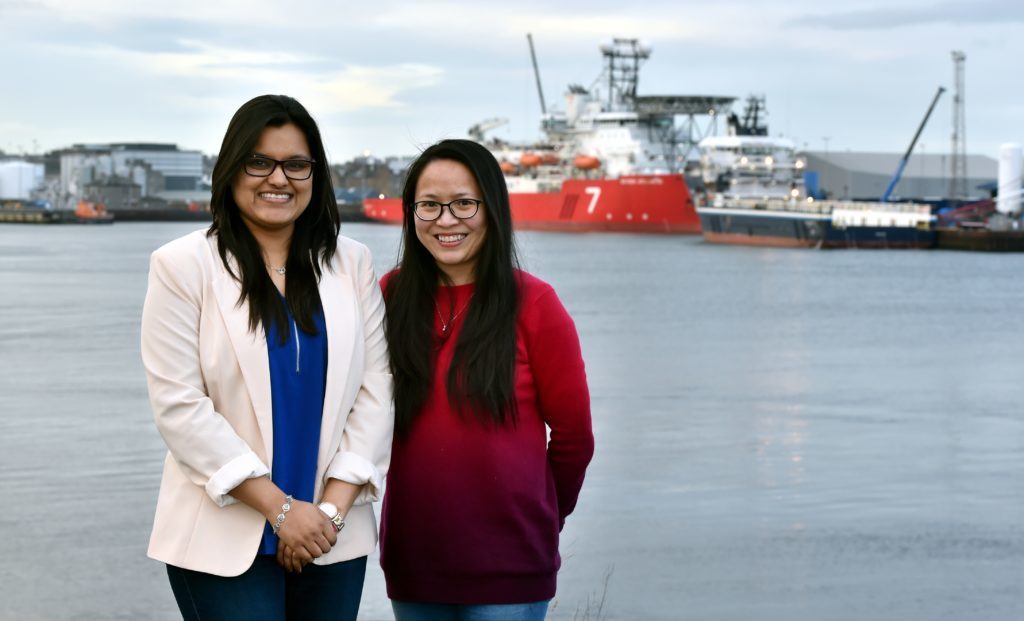 After speaking with both Ian and Lien, EV later meets with Ritika Pawar, a technical support engineer for Intertek and another member of the SPE.
As well as being a STEM ambassador, Ritika is also part of the organisation's panel to judge university students in the Aberdeen area for being awarded bursaries, with £20,000 of grants being given out last year.
Ritika is returning from an interview session for the next set of grants at the University of Aberdeen.
"All students studying petroleum-related courses come under the Aberdeen section. We try to encourage them and influence them to be part of the industry and pursue their career.
"Sometimes what happens is they come into their course and don't find it attractive enough and change their courses so we try to help them stay in.
"The Aberdeen section gave a £20,000 bursary to students and I'm really proud to say that in the last ten years we have given over £100,000 in bursaries to students in these five universities.
"I had a meeting today shortlisting the students, they came over and we were having their interview in their presentation skills round. That's where we give them 20 awards – so top five £2,500 bursary and the remaining get £500. When you talk to these students that have been awarded the bursary it really makes a big difference.
"It's not just about the money thing, it adds on to their CV so they can boast around when going for interviews saying they have won this. You get hundreds of applications and they were the shortlisted ones so that's the bang-on thing on their CV."
Her recent judging session has left her encouraged about the point of whether there are enough women in the sector going forward.
"It is an issue but comparatively, the graph is going up. In coming time it won't be that bad because – just as an example – we had 20 top students giving the bursary interviews today. Among them, the best candidates were women.
"One of the questions we had was 'in this male-dominated industry, how do women fit in?' They have proved it today because all of the judges said the women performed very well.
"I see the difference, I've been with SPE for the past five years and I've been doing this for the past three years. The graph is going up. Previously we never had any girls, and now the girls are doing really well. I'm proud to say that it is changing."
Recommended for you

Aberdeen: Net Zero will make or break one of the UK's wealthiest cities