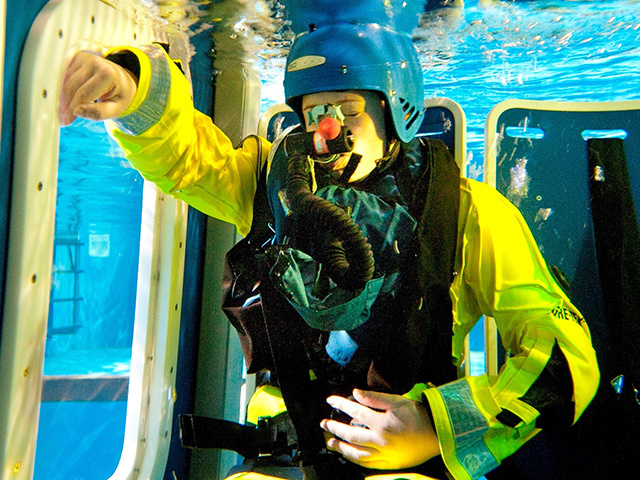 A north-east offshore survival training company has been acquired by a private-equity backed rival.
3T Energy Group said its takeover of Dyce-based Survivex would create a company with 300 employees and revenues of £50 million in 2019.
The group was launched earlier this year by combining AIS Training and simulator developer Drilling Systems, with investment coming from Blue Water Energy.
Survivex was founded in 2011 by businessman and majority shareholder George Green.
The company, which offers nearly 250 training courses, reported turnover of about £7 million in the year to March 31, 2018.
It employed around 70 people on average during its 2017-18 financial year.
Survivex's new owner said the acquisition would widen its course portfolio, increase availability and deliver better value for its customers.
Paul Stonebanks OBE, president of 3T Energy Group and founder of AIS Training, said: "Survivex has an outstanding reputation and we are delighted to add its expertise to the 3T Energy Group.
"This acquisition will see 3T Energy Group grow to more than 300 personnel with annual revenues in 2019 expected to be around £50m and offices across the world including London, Houston, Dubai and China.
"Acquiring Survivex will allow us to achieve our long-term growth plans and help our client base to reduce costs while increasing safety.
"Globally the 3T business aims to leverage its expertise, working with strategic partners, to implement technology solutions to enhance performance in the energy sector.
"We would like to thank our financial partners, Investec, for supporting us through this acquisition."
Survivex chief executive Andrew Green, the son of George Green, said: "The opportunity to join a global group with an ambitious vision was simply too good to miss.
"We are extremely proud of all that Survivex has achieved and are now looking forward to integrating our businesses.
"I'm very much looking forward to the start of this new journey and all that the future holds."
Recommended for you

North American growth on the cards for STATS Group