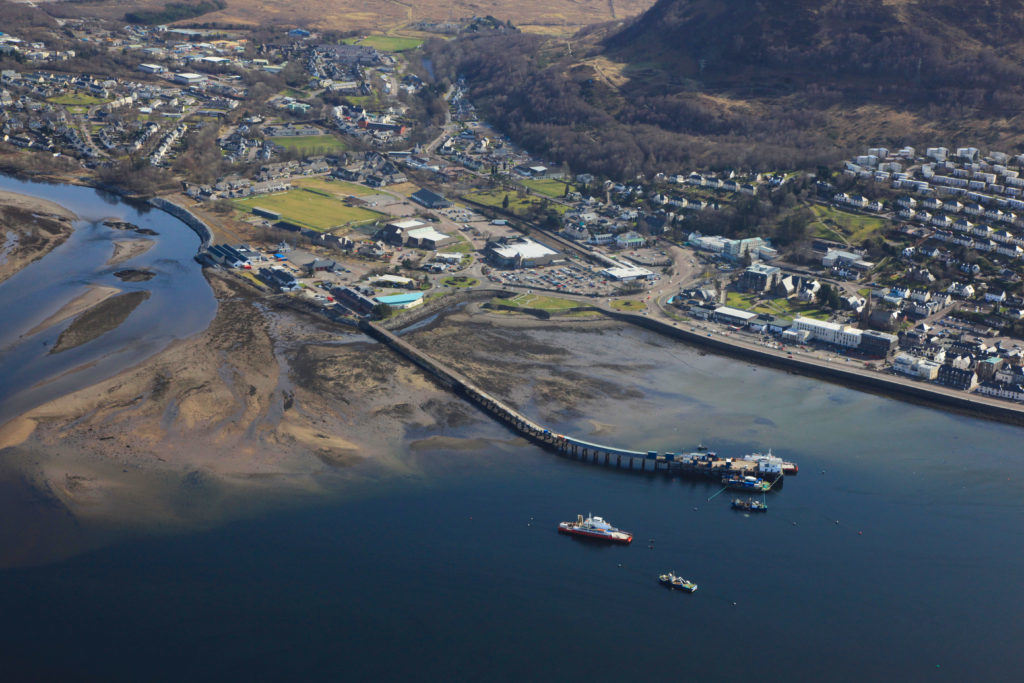 A businessman has sent a letter pleading with one of the world's richest men to withdraw his bid on land belonging to an underwater training centre which went into administration.
Iain Beaton, of Invergarry-based Caldive, is asking the owner of Lochaber Smelter, Sanjeev Gupta, to rethink his plans around the Lochaber Underwater Dive Centre and Training School, and keep the facility open.
The Underwater Centre in Fort William went into administration last year and since then a former pupil, businessman Iain Beaton, has led a £3 million bid to run the centre.
He envisages Caldive taking over the operation as soon as the sale was complete. However, after months of negotiation with the landowners, support from Highlands and Islands Enterprise, banks and current staff – and after spending £400,000 on buying the equipment and investing thousands in lease contracts for use of the seabed – the owners of the land have now accepted a slightly higher bid.
It is feared the higher bid, made by Sanjeev Gupta's GFC Alliance, which aims to operate the smelter as a wheel alloy factory employing 700 people, would see the Underwater Dive Centre close, with a loss of 40 jobs.
In a letter to Mr Gupta, Mr Beaton said: "Our understanding is that Liberty does not intend to continue to operate the centre as a marine training facility and Liberty's interest only extends to the accommodation building and not the pier or the training tank building.
"I cannot emphasis strongly enough the loss of the centre is a tragedy, immediately for the 40-plus employees and also more generally for Scotland.
"This centre has an international reputation in diver training and marine trials support.
"I respectfully ask that Liberty withdraw from this negotiation and in so doing, allow the Underwater Centre to have a future."
A spokesman for GFG Alliance said: "We are aware there has been another offer to acquire the dive centre operations.
"This may be compatible with our own plans so we've made known we are happy to meet the business involved to discuss options, and are awaiting response."
The Underwater Centre in Fort William announced in October it had been forced to cease trading.
The centre was one of only two facilities in the world that offered closed bell training to divers.
Operating since 1972, it was considered to be the world's leading commercial diver and Remotely Operated Vehicle training centres.
It was the only school in the UK to offer all Health and Safety Executive (HSE) approved qualifications in Air and Mixed Gas diver training. It also boasted one of the best Remotely Operated Vehicle (ROV) courses in the world.
It was the only commercial diving school offering multi-depth dives down to 100 metres.
In October 2018, David McGhie, managing director of The Underwater Centre, said he was "heartbroken" to announce the closure having been hopeful of finding a solution.
The centre was reported to be in financial difficulties last year when its subsidiary in Australia fell into liquidation.
Earlier in May 2018, it was thought to have been rescued from the threat of closure after an industry collaboration with offshore firms.
Oil and Gas UK (OGUK), Subsea 7, TechnipFMC, Premier Oil and the Scottish Government's Highlands and Islands Enterprise joined forces to try to secure its long-term future. However that failed to save it from going into administration.
The centre is considered to be of crucial importance to the North Sea industry, as one of only two training centres in Europe.