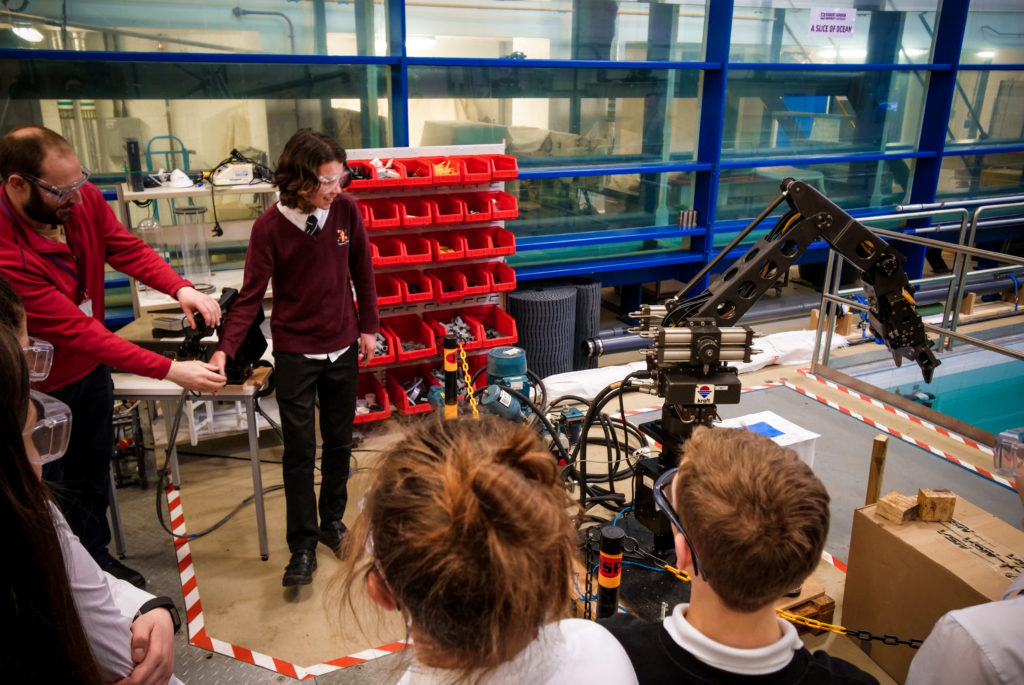 Secondary school pupils across the North-east have been finding out about future career opportunities in the energy industry this week, at the Heroes of Tomorrow event.
More than 400 pupils took part in the two-day event, organised by TechFest and sponsored by Equinor, which was held at Robert Gordon University on Tuesday and Wednesday.
Heroes of Tomorrow provided an insight into STEM subjects (Science, Technology, Engineering and Maths) and how they are used in the energy sector, in collaboration with TechFest and the Science Museum, London.
Throughout the two days, S1 and S2 pupils with an enthusiasm for STEM subjects had the chance to experience the complex applications of science.
The young people were able to develop their confidence and public speaking skills by presenting to their peers on science and technology topics.
Pupils also had the opportunity to see the visually stunning 'Supercool Show' from the Science Museum, London and take part in Equinor's 'Learn How to Rock It' workshop, which explored how the science of geology has been at work for millions of years and how the oil and gas industry continuously pushes the boundaries of technology.
As part of the 'Tomorrow's World' competition, event organisers asked the young people attending to submit their inventions or creations that could help make tomorrow's world a better place.
The winning suggestions included an exhaust pipe which converts carbon dioxide into oxygen, a drone strong enough to rescue people from remote locations and a recycling bin which scans contents before opening to ensure the correct items are collected.
Managing director of TechFest, Sarah Chew, said: "We have been extremely encouraged by the enthusiasm and interest shown by local pupils at this year's Heroes of Tomorrow event.
"It's important we are able to demonstrate to young people the kind of careers and opportunities STEM subjects can offer and this programme allows us to do that, thanks to the expertise and knowledge shared by inspirational industry professionals such as Hedda Felin from Equinor.
"These events also give young people the opportunity to demonstrate their brilliant ideas and solutions to experts and we were completely overwhelmed by the suggested inventions we received as part of the Tomorrow's World competition.
"We'd like to thank Equinor once again for their continued support in delivering this programme and to all the school pupils and teachers who joined us over the past few days."
Hedda Felin, senior vice president, UK and Ireland Offshore, Equinor, said:"The energy industry is an exciting place to be – from the types of energy we produce, to the way we work, with new digital tools and new technologies, the industry is changing very rapidly.
"In a world of great challenges, more than ever we need clever and curious minds who dare to think smart, think big and think new about the future. It was inspiring to see the high levels of engagement from the young people."