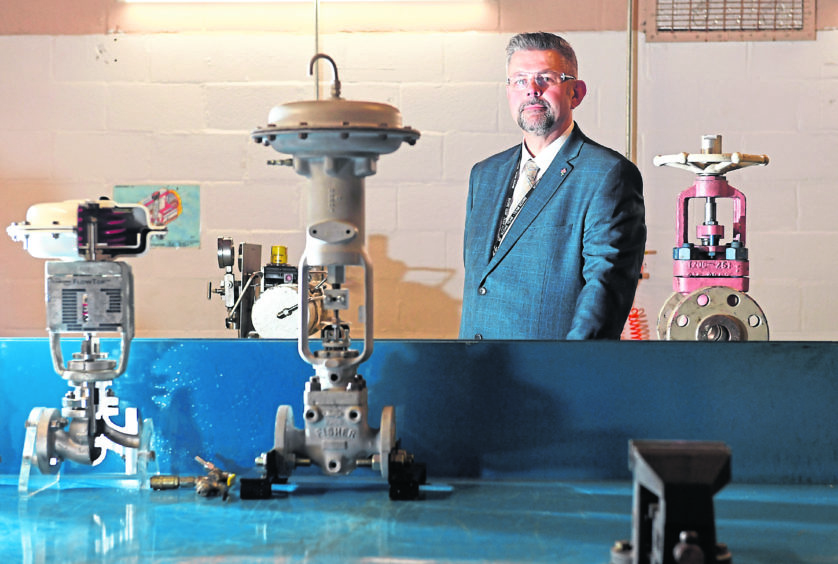 Peterhead's biggest employer has claimed it needs to privately educate dozens of local pupils each year so apprentices can pass a basic aptitude test.
In the last four years, 120 schoolchildren have attended free classes at Score International on Saturday mornings to brush up on numeracy and literacy skills.
Managing director Conrad Ritchie said the firm, which employs more than 200 apprentices, has struggled to attract talent in recent years due to what he believes is a change to the Curriculum for Excellence.
He claimed that 10 years ago people found the entrance exam "challenging but doable", and now candidates toil to work out what a basic fraction is.
But last night Aberdeenshire Council's head of education Vincent Docherty insisted attainment levels were rising and literacy and numeracy problems were not widespread.
Mr Ritchie said despite Peterhead Academy's attainment levels in these subjects exceeding the national average in S4, he felt his business was spending "more time than it should" working with schools to get pupils up to a level where they can "basically count".
He said: "If someone came to us 10 years ago with a standard grade they would definitely be fairing better at our tests than they are now."
Mr Ritchie said he has been in touch Education Secretary John Swinney three times since December about the issue, but has not yet received a response.
A Scottish Government spokesman said it was "committed" to ensuring children are properly equipped with the Stem skills they need in later life, but said employers have an "important role" too.
And while Mr Docherty said the council would not "normally be drawn into a debate concerning the national curriculum", he felt it was important to highlight Peterhead Academy's attainment record has been "improving steadily" for the last five years in subjects, including maths.
He added: "I would strongly refute any suggestion that the majority of young people are leaving less equipped and without the basics.
"Fractions, for example, are a part of the curriculum from age three onwards. What is changing is the way we engage young people. The world is moving on."
A Scottish Government spokesman said: "The development of school-employer partnerships is a key part of our Developing the Young Workforce strategy and our wider Stem strategy."
He added that Education Scotland had announced a £1.3 million grants programme for Stem support.