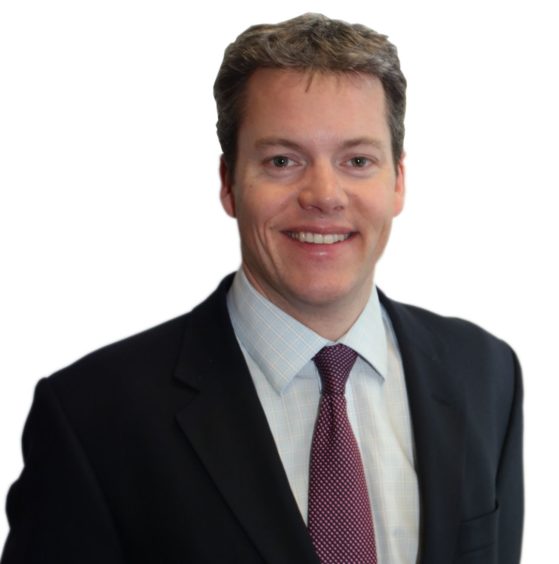 Training and technology organisation 3T Energy Group has appointed a new chief financial officer to support its rapid global growth.
Patrick Sinclair from Hampshire will be responsible for providing commercial support, driving continuous improvement and profitable growth and implementing and maintaining robust financial budgets and controls across all companies within the group to create a solid financial platform for future expansion and further acquisitions.
3T Energy Group combines the expertise of advanced simulator developer and manufacturer, Drilling Systems with leading energy training providers, AIS Training and Survivex and virtual technology specialist, NeutronVR. Together 3T brings a radically different 'blended learning' approach to training by using cutting-edge technology such as simulators, e-learning, virtual reality and integrated software, alongside traditional training, to reduce 'skills fade' and increase the competence levels of personnel across the global energy sector.
The group has ambitious global growth plans. In 2018 it opened an office in China and earlier this year acquired software and virtual reality specialist, Neutron VR to expand its technological capabilities. In the coming weeks, 3T is planning more major announcements to advance its goal to transform the global energy training market through technology.
Patrick brings 21 years' experience of high-level financial management to his new role within 3T Energy Group. After qualifying as a chartered accountant with PricewaterhouseCoopers, Patrick has worked in a number of senior financial roles across a range of sectors from human resources consultancy to property, infrastructure and technology.
Prior to 3T, Patrick was chief financial officer at international technology company, Nektan, responsible for the end-to-end financial management of the business and instrumental in successfully raising equity finance and restructuring debt. Before this, Patrick spent four years at international property and infrastructure consultancy, Sweett Group as chief financial officer, where he oversaw the successful trade sale of the group to Currie and Brown in 2016.
Patrick said: "I'm extremely excited to be joining 3T Energy Group, which is one of the most innovative and ambitious organisations I've seen in the global energy sector.
"As well as strong private equity backing, the Group boasts a very talented and committed team, an unrivalled global customer-base and some of the most advanced technological training solutions on the market today. It's clear the Group is set to play a major role in supporting and shaping training within the global energy sector moving forward and I'm delighted to now be part of this success story moving forward."
Kevin Franklin, chief executive officer at 3T Energy Group, said: "We are delighted to welcome Patrick to the team at 3T Energy Group. He has a strong track record in financial and operational leadership and will be an important part of the senior management team. Over the next five years we plan to become the world's biggest technology and training solutions provider in the entire energy sector and with Patrick's help we are confident we'll achieve this goal."