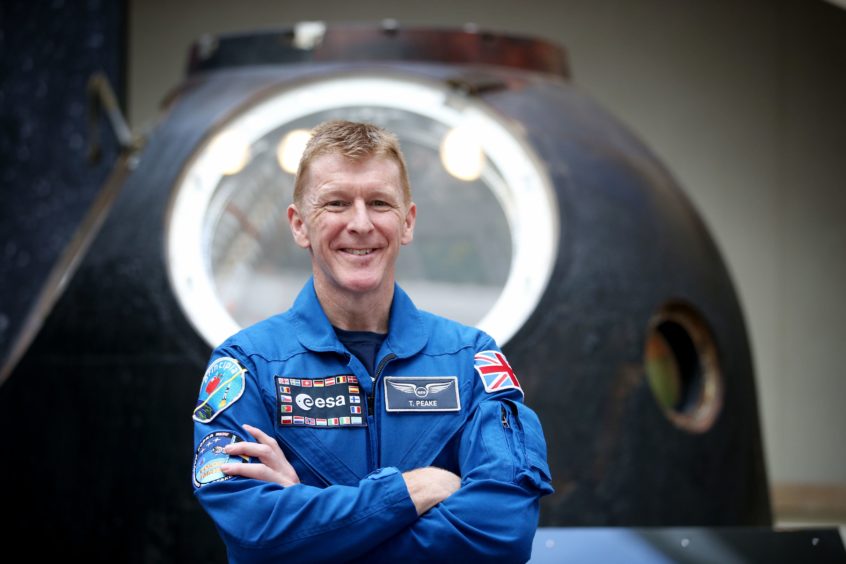 British astronaut Tim Peake is to address hundreds of north-east kids as part of The Data Lab's first STEM event to be held in Aberdeen.
Around 200 young people from schools and coding clubs across Aberdeen and Aberdeenshire will have the chance to hear from the British astronaut at the Robert Gordon University on 18 March 2020.
The event, sponsored by the Press and Jorunal, is part of DataFest20, a festival that celebrates and showcases Scotland's role in data science and AI on the international stage.
Now in its fourth year, DataFest20 will run multiple events in Edinburgh, Glasgow, Inverness and Aberdeen.
Last year's DataFest attracted 4,000 attendees at 62 events across Scotland. Almost 500 students from 23 schools were involved, participating in Women in Data science and other events aiming to encourage pupils to consider STEM careers. This year's theme #BeyondData will focus on the real impact data and AI can have on people's lives.
Jude McCorry, head of business development at The Data Lab, said: "Data itself isn't what is valuable, it's what we do with it to lead innovation, see what is possible, create an impact and drive more benefits from data. For Scotland to be a global leader in data innovation, we must do more to encourage our young people to take up STEM subjects and careers.
"Since his successful International Space Station mission in 2016, Tim Peake is on a new mission to inspire young people about STEM and we are thrilled to be welcoming him to our first STEM event in Aberdeen."
A former test pilot and British Army Air Corps officer, Tim Peake is a European Space Agency (ESA) astronaut. He finished his 186-day Principia mission working on the International Space Station for Expedition 46/47 when he landed back on Earth on June 18 2016. Through his work with the European Space Education Resource Office (ESERO), the British astronaut has been helping to attract more young people into science, technology, engineering and mathematics (STEM) and the space industry, which generates billions of pounds for the economy and is creating 42,000 jobs.
He said: "Space is a fascinating subject that has an incredible capacity to inspire. It is a fantastic context in which to excite young people about STEM subjects and the places a STEM career could take them.
"Space has always been at the forefront of technology and engineering, which is never more relevant than today. As we look to return to the Moon and explore Mars, technologies such as artificial intelligence, robotics, 3D printing and virtual reality are making our future missions possible."
The purpose of DataFest20 is to bring together data leaders, practitioners, industry, public sector and education to collaborate and discuss how data science and AI can benefit society and drive innovation.
For more information and early bird tickets, visit: https://www.datafest.global/