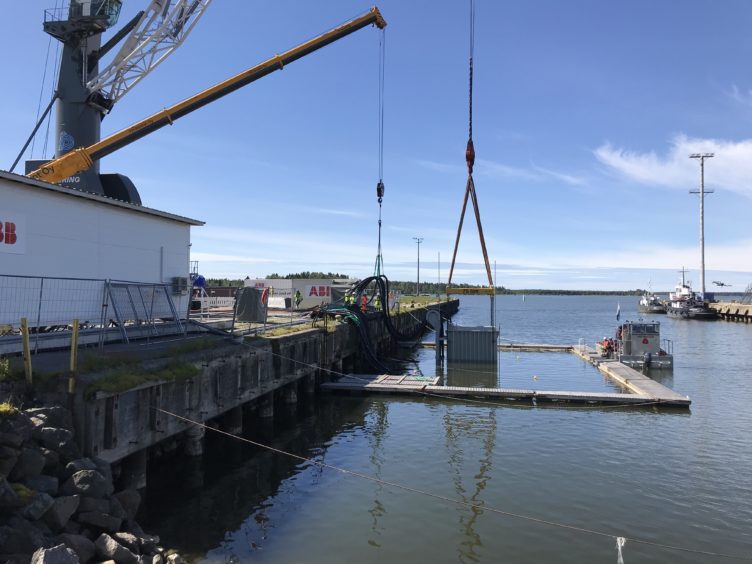 As part of a $100 million Joint Industry Project (JIP), ABB has pushed the boundaries in design, development and testing of subsea power distribution and conversion technology.
Svein Vatland, Vice President Subsea Technology Program at ABB Energy Industries discusses how the world's first fully qualified subsea power system could help meet global energy demands and signals a new era in oil and gas operations.
In an extreme underwater environment, a single cable, stretching up to 600km, will connect ABB's world-first subsea power distribution and conversion system to the depths of the ocean, enabling energy companies to access a reliable and consistent supply of up to 100 megawatts of power, over distances up to 600 kilometers and down to 3,000 meters water depth, at pressures that could shatter a brick.
With commercial viability confirmed in a 3000-hour shallow water test – the first test of its kind to be completed worldwide – remotely operated, increasingly autonomous subsea facilities powered by lower carbon energy are now more likely to become a reality.
The success of the Subsea JIP is a realized dream and the result of collaboration between ABB, Equinor, Total and Chevron, supported by the Research Council of Norway, together with the individual skills of over 200 ABB engineers on a program first embarked upon in 2013.
The technology works in much the same way as similar equipment on a topside or onshore. A difference and challenge, however, has been managing the harsh working conditions that the equipment is exposed to. The equipment had to undergo rigorous testing, being filled with oil and pressurized on the inside to compensate for the outside pressure from the water. Several hundred unique critical components and various stress conditions were analyzed and evaluated.
With this in mind, ABB developed a clear but pragmatic testing structure to learn the behaviors and limits of different designs. This helped mitigate the risk of failure before prequalifying for full-scale prototypes. Four specialized subsea labs were used specifically for the project, with each equipped with pressure vessels to simulate the 3,000-metre water depth.
Starting with simulation and laboratory tests, materials, components, sub-assemblies and assemblies were all subjected to realistic stress levels in accordance with lifecycle profiles, before the successful 3,000-hour full system shallow water test, in a sheltered harbor in Vaasa Finland.
This technology could enable all production operations to be moved to the seabed, removing the need for gas turbines on platforms and linking via a single cable to any power source. Energy companies may increase integrations with renewable energy, onshore and offshore. By powering pumps and compressors on the seabed, closer to the reservoir, ABB's system can also significantly reduce power consumption. With energy consumption increasing at an unprecedented pace, offshore oil and gas operators now have a clear vision and confident pathway for a safer, more energy efficient future.
To find out more about ABB's world-first subsea power distribution and conversion system, read our white paper here.
Recommended for you

"Guyana Suriname Basin keeps on giving" in a time of uncertainty