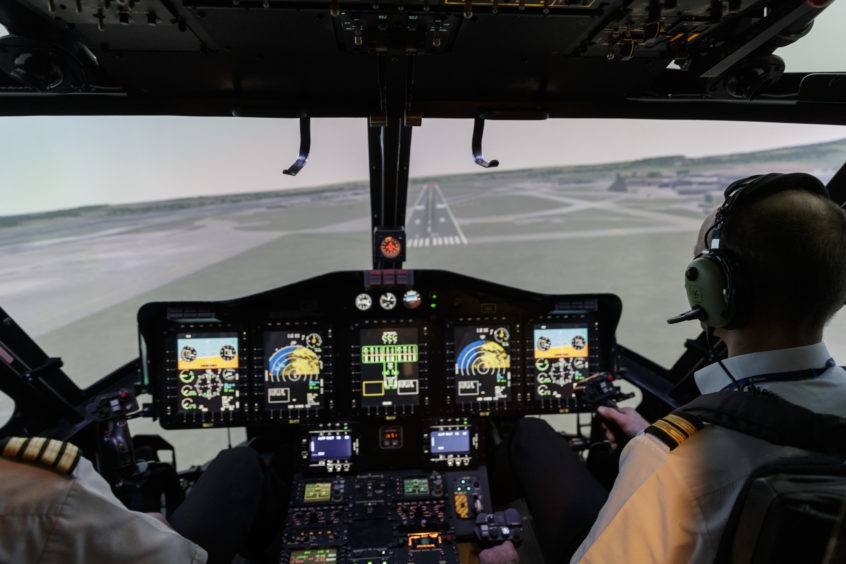 Working on offshore platforms and vessels offers a unique commuting experience, with most personnel travelling to work via helicopter. The aircraft has become synonymous with the energy industry, and their complexities require highly trained people in the pilot's seat.
The oil and gas industry is well-known for its strict safety standards, which extends to the training and in-flight regulations which apply to those entrusted with transferring thousands of workers offshore every year.
Simulators are vital systems in supporting the training needs of new and experienced pilots, to ensure their abilities match the challenges brought by the environments they fly into, and the demands of aviation regulators.
Bristow Helicopters' simulation hall in Dyce, Aberdeen is the only facility of its kind in the UK. The purpose-built centre has four full-size helicopter simulators which use advanced, motion-compensation technology, combined with realistic visuals to replicate the experience of flying Leonardo AW189, Sikorsky S-92 and S-76 aircraft and Airbus H225 aircraft.
Engineered for optimum performance
Steve Simpson, ERC simulator and facilities manager at Bristow Helicopters says: "The facility was occupied in 2009 and we spent five months installing the first simulator and developing the premises to suit our requirements, with offices created for our engineering and training teams.
"It was officially opened in 2010 with one simulator. As we've introduced new aircraft simulators, the need to ensure maintenance and engineering is carried out continuously is vital to certify they are fully operational 24/7, 365 days a year.
"To guarantee that these simulators work to optimum performance, we need to have a very rigid preventive maintenance plan in place. We have a team of highly skilled and experienced engineers on-site, ensuring all devices and associated systems operate around-the-clock.
"Investigation is a key part of our role, in determining issues and where they arise, and providing solutions and rapid implementation. If software in any simulator is updated, it's my team's responsibility to test this, ensuring key factors, including something as seemingly small as a caution light, are working correctly when in use.
"In the real-world, aircraft are regularly modified and updated, meaning that an exact replication is needed within our simulators to ensure they match the fleet. This requires rigorous ongoing management to plan – it's crucial that we implement any upgrades without disrupting the availability of the facility.
"Our simulators must also be evaluated and certified by the Civil Aviation Authority (CAA) on an annual basis to ensure they perform in accordance with how a real aircraft is flown, so I work closely with the organisation to ensure each system is fully qualified.
"When a scope of work for a particular upgrade is determined, I liaise with various parties including our chief training captains, and engineering teams, to form a development plan to implement the changes, which can be a combination of hardware and software.
"If an upgrade involves a major change, the CAA must also be aware, and I advise them of the modifications and share quality test guides to show the engineering capability and flight performance of the simulator has been maintained to the approved standard."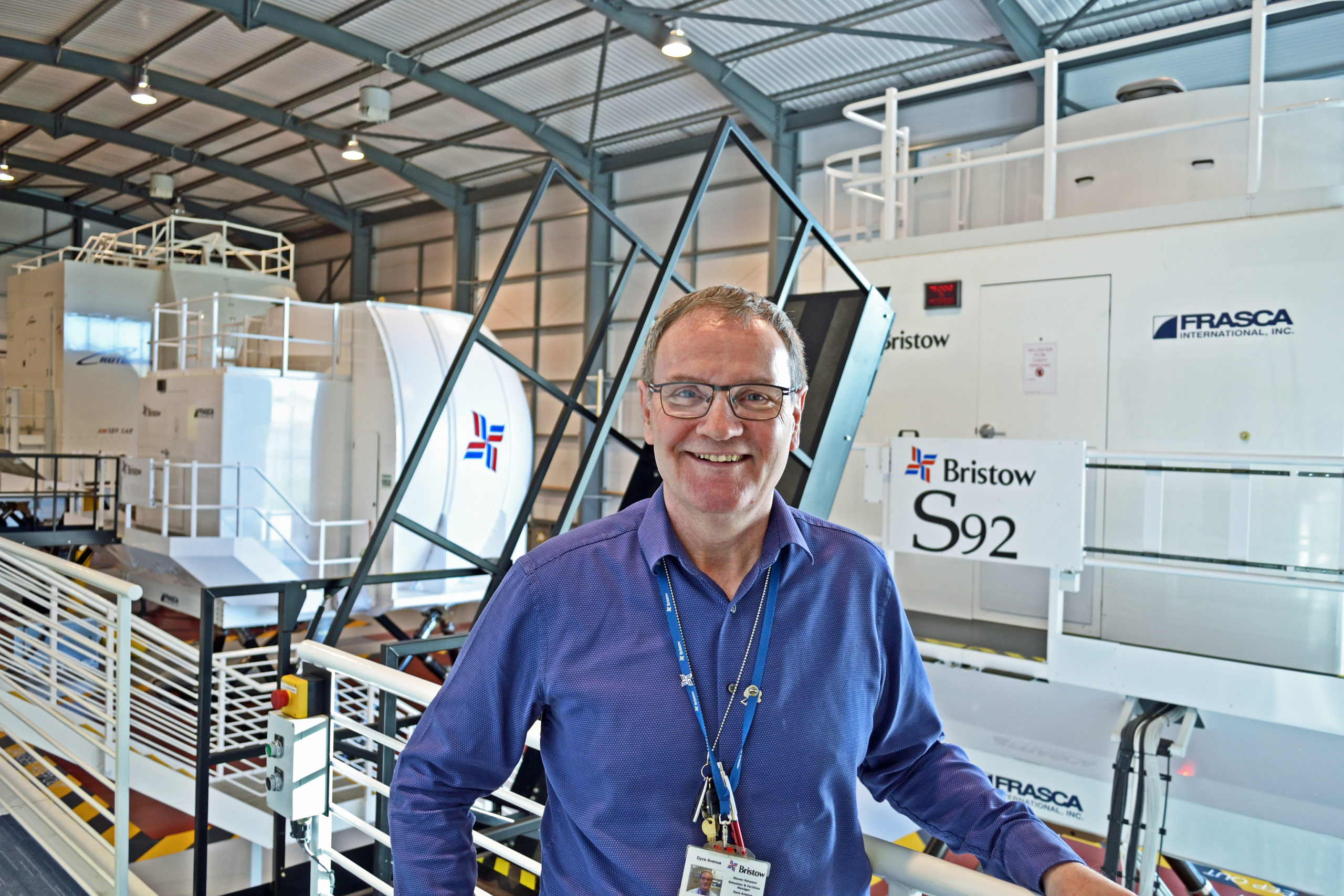 Simulated training
The simulator facility is a vital resource for Bristow's oil and gas, and Search and Rescue pilots. The company's strict training standards require all pilots to be re-assessed every six months, so it is in continual use by both new and experienced pilots. It is also used by third parties.
Matt Rhodes, director UK & Turkmenistan oil and gas at Bristow Helicopters, says: "The training, development and retention of skilled pilots is a key focus for Bristow. As a former Chief Pilot before moving into my current role, I maintain my own commercial licence through training every six months.
"Our simulator hall is a fantastic resource for all of our people, from the newest recruits to long-serving pilots and we don't just welcome, but actively encourage, our crew to utilise the facility regularly between flying.
"I believe we are the only helicopter operator which actively funds the training of new pilots through a range of schemes and partnerships to ensure we continue to welcome to new blood into the industry.
"With the help of the simulator hall, we have a unique opportunity to train the next generation of pilots from the earliest stage and it's fantastic to watch them rise up the ranks and become experienced members of our crew."
Recommended for you
X

Aquaterra lines up platform for Chevron in Angola