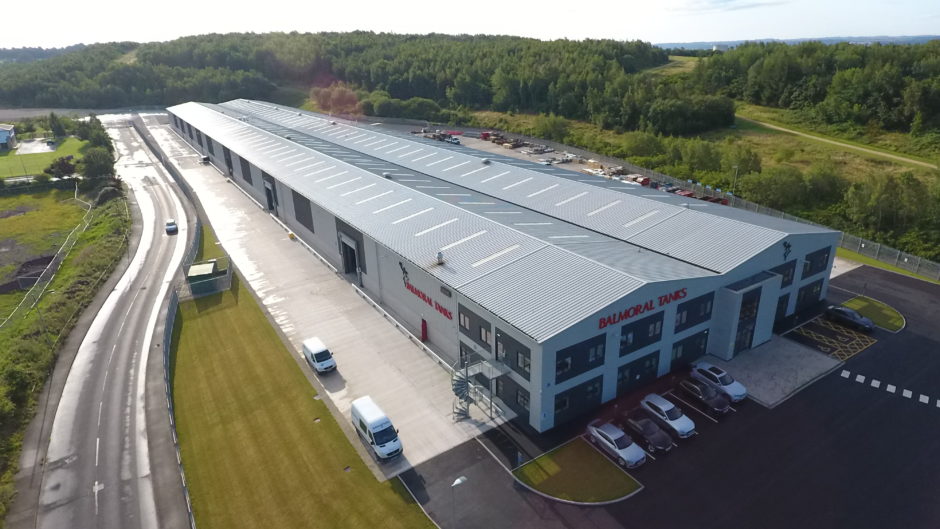 Balmoral Group's storage tanks business is tapping into the growing green energy market with new products following a £20 million investment at its base in Yorkshire.
The company said its new range of bulk liquid storage tanks would support the "anaerobic digestion green energy revolution".
Anaerobic digestion turns plant-derived materials, known as biomass, into gas for heating and power. The resultant gas is called methane or biogas and is created by bacteria which digest biomass and produce methane as a by-product.
Allan Joyce, Balmoral Tanks managing director, said: "Bulk liquid storage tanks used in the anaerobic digestion sector require well designed and engineered products.
"Exporting products around the world demands quality and performance levels of a standard that is built around a zero defects philosophy.
"Achieving such performance levels takes investment, foresight and a willingness to believe in what your market research is telling you",
Balmoral Tanks also makes tanks for the water, wastewater markets.
Mr Joyce added: "Successfully delivering to the WWT sector in the UK for many years, Balmoral now exports to a significant number of markets that have established a renewable energy sector as part of their future infrastructure plans."
Recommended for you

Green hydrogen – premium product or commodity fuel?