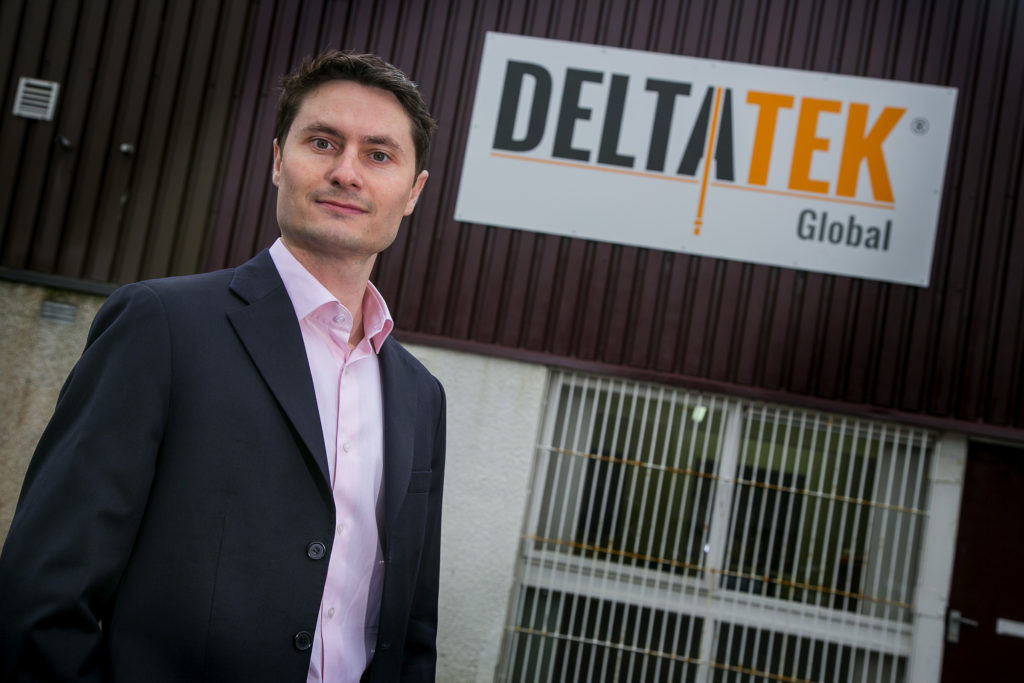 DeltaTek launched its SeaCure services in 2018 and has gone on to deploy the technology on multiple new wells in the UK North Sea and the Mediterranean. DeltaTek has been vocal about the time and cost saving benefits of the technology (up to 80% in some cases), but something that we don't often discuss is the environmental impact.
"Cement manufacture is one of our biggest contributors to wells carbon budgets" – a North Sea operator.
Manufacturing of oilfield cement results in substantial emissions of carbon dioxide from the industrial processes involved. "If the cement industry were a country, it would be the third largest emitter in the world. In 2015, it generated around 2.8bn tonnes of CO2, equivalent to 8% of the global total." (source: Carbon Brief). While manufacturers and operators have been seeking ways to reduce this or to capture the carbon produced, and to make cement production more energy efficient, the results have failed to keep pace with the need to cut carbon emissions.
Ensuring the security of local energy supply means attention is being turned to the sustainability of our offshore basin here in the UK. It is increasingly important that our industry moves away from being a net contributor of CO2 emissions and becomes net zero or carbon neutral. DeltaTek is providing technologies that deliver exactly that, whilst concurrently reducing the cost of well construction for their clients.
What is SeaCure?
SeaCure, DeltaTek's flagship technology, is a revolutionary subsea cementing system, which delivers stabbed-in, inner string cementing for subsea wells, eliminating the need for shoe tracks, improving cement placement, drill out performance and reducing the need for remedial cementing.
SeaCure is a completely mechanical system with no electronics or hydraulics, making it a robust and reliable technique for optimising cement jobs and saving rig time. DeltaTek's SeaCure technology is saving rig time by reducing costs, risk and unproductive time. Advances in drilling technology are paving the way for unlocking challenging reservoirs and achieving the industry wide goal of maximising economic recovery.
What are the environmental benefits of SeaCure?
The traditional cost saving benefits of saving rig time through quicker deployments, combined with DeltaTek's ability to reduce wait on cement time (WOC) when combining SeaCure and QuikCure technologies are some of the more obvious benefits, but each SeaCure deployment has also had a significant environmental impact.
In one project on Siccar Point's Lyon field off the West of Shetland, in collaboration with The Oil and Gas Technology Centre, DeltaTek was brought in to deploy a solution to offset difficulties with traditional cementing methods.
Clinical execution of the SeaCure cementing system resulted in delivering both 30" conductor and 20" surface casing cement jobs with significant reductions in cement volumes used, saving approximately 100MT of CO2 emissions through this reduced cement usage alone.
As operators look to step closer to the goal of Net Zero, combined with an effort to reduce operational costs, it is key that operators look to solutions that can deliver both.
DeltaTek's SeaCure technology has proven its ability to benefit operators with substantial reductions in cement volumes, and therefore CO2 emissions on every single deployment.
Tristam Horn, DeltaTek CEO, said: "For the last two years we've been speaking to operators about the time and cost saving benefits of our technology, but as the industry looks to become more environmentally conscious and reduce carbon emissions, the conversation naturally flowed to how SeaCure and our other technologies are already supporting that.
"Cement manufacturing is an industrial process that contributes significant quantities of carbon emissions to the earth's atmosphere. By applying SeaCure technology to the cement job execution process, vast quantities of cement volumes can be eliminated. This sets the tone for how other technology can be applied throughout the life of the well, starting right at the beginning by reducing the overall environmental impact of well construction."
Further technology advances
DeltaTek has taken the current lockdown situation in its stride. Like much of the industry, they'd seen some work postponed, opening up space for some creative thinking. Rather than sitting back, DeltaTek has continuing to innovate and push their technology forward – launching two new services.
The new technologies, SurgeCure and CureCatcher have been designed to accompany the already field-proven and industry-approved SeaCure technology.
SurgeCure has been developed to overcome the challenges in deploying and cementing long casing strings or liners with small annular clearances, particularly in weak formations. While the CureCatcher float shoe or collar enables a leading mechanical interface for a cement job by utilising a foam wiper ball which is launched into the string ahead of the primary cement job, as well as the existing trailing mechanical interface in the form of a lock-down wiper dart launched at the end of the cement job.
The two new services join SeaCure, QuikCure, ControlCure and CoreCure to bring the Cure service line to 6 innovative technologies. Supported by ArticuLock, DeltaTek has developed a suite of services and technology that is changing the way the industry operates and providing considerable cost and time saving benefits – particularly though saving rig time.
Recommended for you

In Europe, the path to net-zero goes through the North Sea