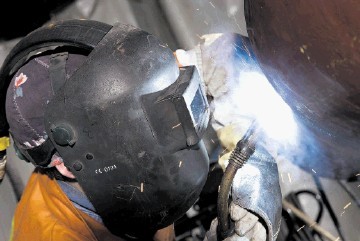 Politicians have been accused of "fiddling" over major changes to education and the constitution while businesses are left to get on with the job.
Industry body Scottish Engineering said questions remained unanswered on energy policy in an independent Scotland. Employers are also said to be concerned about the implications of new school exams being established as part of the new Curriculum for Excellence.
The comments were made in the latest edition of Scottish Engineering Quarterly Review, which highlighted optimism for growth in the sector and improvements across business and staffing levels. The first two quarters of the year showed "healthy growth" after one lean quarter at the end of last year, according to the survey.
Scottish Engineering chief executive Peter Hughes said: "We have seen how the engineering manufacturing sector has once again come up with the goods. Orders and output are a joy to behold.
"It is reassuring to know that while our politicians fiddle, our engineering manufacturing sector is getting on with the job of winning business across world markets and in so doing is making a great contribution to our nation's wellbeing."
While staffing levels within the industry were described as high many companies reported skills shortages, particularly for welders. Capital and training investment was mostly up or around similar levels to the previous quarter while optimism was mostly positive.