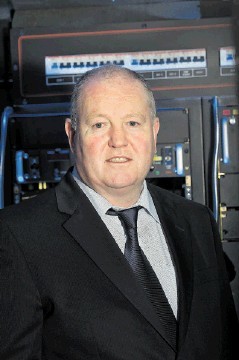 New well-intervention processes and technologies are vital for oil and gas companies seeking to unlock the full potential of their wells, sustain production and arrest the decline of ageing reserves.
In a bid to share best practice and expertise in this field, a leading oil and gas industry body, the Intervention and Coiled Tubing Association (ICoTA), and the Society of Petroleum Engineers (SPE) are once again preparing to host their annual conference, with the deadline for technical abstracts fast approaching.
The 18th SPE ICoTA European Well Intervention Conference, entitled Delivering More for Less, will be held in Aberdeen on November 14 and 15. The closing date for abstracts of 100-200 words is Monday.
The conference has become an established platform for discussing the latest developments in well-intervention techniques and practices, including coiled tubing, slickline, e-line and hydraulic workover, as well as specialist tools and solutions.
Presentations, which need not be full papers, will be welcomed on relevant topics, including: safety innovations, data acquisition/analysis services, coiled-tubing technology, subsea well interventions, thru-tubing drilling and completions, well-abandonment challenges, new technology and innovative solutions, well integrity and operations, cost-reduction and surface-flow measurement.
Case studies from the UK Continental Shelf (UKCS), Norway and other European countries are of particular interest. Presentations concerning novel technologies and the successful application of existing technologies are also sought.
ICoTA Europe chairman Callum Munro said: "The UKCS and Norway continue to attract investment and opportunities within the oil and gas industry.
"This year, the conference will once again highlight operational case histories and showcase the technologies required to deliver additional production from these mature yet highly valuable provinces.
"Well intervention is vital to these needs and our conference a key event on the industry calendar.
"The discussions and learnings taken will feed back into the wider industry for the benefit of all, while the expertise, knowledge and technical innovations shared through the papers and presentations will help the North Sea continue to be a vibrant working environment for years to come."
In the run-up to the conference, ICoTA's European chapter hosted another successful lunch-and-learn session, focused on well-intervention performance benchmarking and the need to overcome well-intervention barriers through collaboration.
Christian Shields, from Marathon Oil, and Efstathios Kitsios, from Shell, shared benchmarking results showing the variety of well work being carried out across Europe, cross-operator collaboration projects that are taking shape and ways in which operators can get involved in breakthrough projects.
To book exhibition stands at the conference or for more information, you can visit www.rodgerandco.com or e-mail them at icota@ rodgerandco.com
Abstracts should be submitted online at www.rodgerandco.com (go to SPE ICoTA conference).