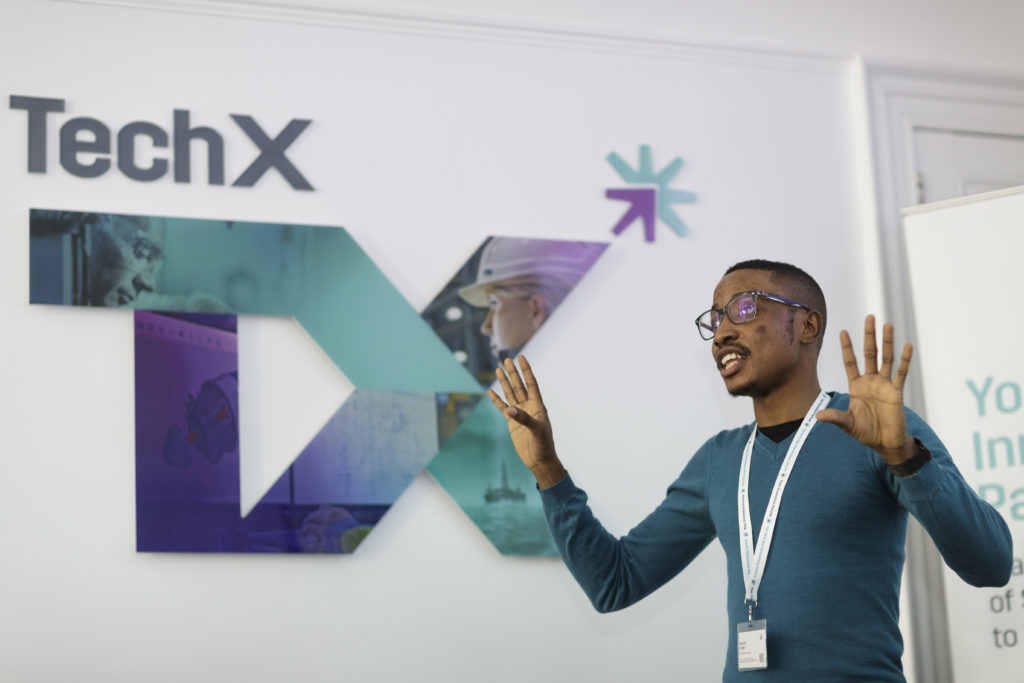 Aberdeen University spinout RAB-Microfluidics has secured £1.24 million in an investment round led by St Andrews-based seed funder Eos Advisory.
Scottish Enterprise, London-based fund Newable Ventures and existing investors also participated in the round.
The fresh investment will help RAB commercialise its technology, which has been trialled by customers and is being developed for manufacture.
It also intends to double its headcount to 10.
The company is led by founder and chief executive Rotimi Alabi, an Aberdeen University graduate from Nigeria who turned his PhD into a business idea.
RAB is developing technology which could slash maintenance and repair costs for equipment used in a range of sectors, including oil and gas, maritime, renewables and power.
Using its "laboratory on a chip", oil samples from heavy machinery like pumps and generators can be analysed on site instead of being shipped to onshore laboratories.
The analysis helps operators work out how machinery is performing and when maintenance is required.
RAB has attracted plenty of interest and support since it was set up in 2016.
The following year, Mr Alabi was awarded a £90,000 Enterprise fellowship by the Royal Society of Edinburgh, building on £65,000 of grant funding from the Oil and Gas Innovation Centre and Energy Technology Partnership.
RAB completed the Oil and Gas Technology Centre's TechX Pioneers accelerator programme in 2018.
The company also won the University Startup World Cup in Copenhagen in 2017, defeating 70 other entrants.
Mr Alabi said: "RAB Microfluidics has identified that businesses who own and operate lubricated heavy machinery have a significant challenge around how the conditions which ensure the reliability of such machines are monitored.
"We are revolutionising oil testing and analysis services by making conventional laboratory procedures mobile, rapid and routine.
"We do this by delivering oil analysis more than one thousand times faster and around ten times cheaper than the current approach that is based on sending oil samples to laboratories."
Eos Advisory's managing partner, Andrew McNeill, said: "RAB-Microfluidics is one of the most exciting early stage Scottish technology companies in the energy sector and we're pleased to have brought together such a strong set of investors to support Rotimi and his team through their next phase of growth."
Jan Robertson, interim director, Scottish Enterprise, said: "RAB-Microfluidics is a significant early stage technology company with high growth potential that has much to offer a wide range of industries globally.
"We've been working closely with the company in recent years to help it fully commercialise its cutting-edge microfluidic technology.
"We are pleased to be able to continue our support by participating in this latest funding round and look forward to seeing the company go from strength to strength."