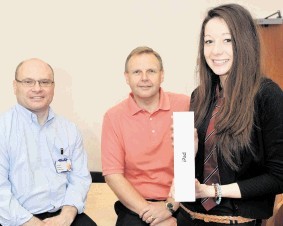 Term time has restarted – which means it is time for us to given away another iPad2.
With your help, we are working our way through everything about energy, from coal to geothermal energy, through the letters of the alphabet.
Our next letter is I and the word this month is incineration. An innovative way of dealing with waste is incinerating it and at the same time creating heat for homes.
Why not help us to create our alphabet by sending us your description of incineration, perhaps even tell us about the waste-to-energy incineration plant on Shetland?
The winning entry will be published here next month and its author will win an iPad2 for their school to use.
Entries must be no more than 250 words and be marked with the pupil's name, age and school. The deadline is September 21.
Thank you to all those who sent in entries for last month's word, hydrogen, and well done to Beth Warrender from Peterhead Academy for the winning entry.
With thanks to Shell, she won an iPad2 for her school. Shell's Inside Energy app is packed with information on energy through videos, animations and photo galleries.
To send your entry, e-mail elaine.maslin@ajl.co.uk.
H for hydrogen
Hydrogen is the chemical element with the atomic number 1. It is represented by the symbol H and has an average atomic mass of 1.00794. It is also the lightest element found in the periodic table.
The melting point of hydrogen is -259.34°C and the boiling point is 252.87°C.
At room temperature Hydrogen is colourless, odourless, tasteless, non-toxic and non-metallic. The phase at room temp is gas.
Scientists had been producing hydrogen for years before it was recognised as an element.
Written records show that Robert Boyle produced hydrogen gas as early as 1671 while experimenting with iron and acids. Hydrogen was first recognised as a distinct element by Henry Cavendish in 1766.
Hydrogen is the raw fuel that most stars burn to produce energy. The same process, known as fusion, is being studied as a possible power source for use on earth.
The sun's supply of hydrogen is expected to last another 5billion years.
Large amounts of hydrogen are combined with nitrogen from the air to produce ammonia through a process called the Haber process. Hydrogen is also added to fats and oils, such as peanut oil.
Liquid hydrogen is used in the study of superconductors and when combined with liquid oxygen, makes an excellent rocket fuel.
Hydrogen reacts with oxygen to form water and this reaction is extraordinarily slow at ambient temperature; but if it's accelerated by a catalyser, like platinum, or an electric spark, it's made with explosive violence.
Sources that I used to complete this report are:
http://www.lenntech.com/periodic/elements/h.htm, http://education.jlab.org/itselemental/ele001.html
http://en.wikipedia.org/wiki/Hydrogen
By Beth Warrander, 16, Peterhead Academy
Recommended for you
X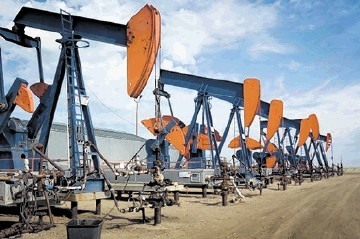 Champion to figure large at upcoming heavy oil congress in Aberdeen