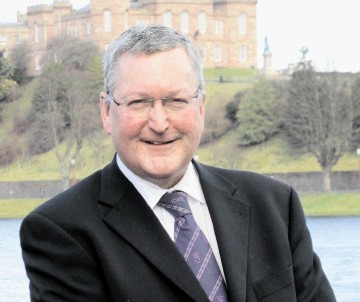 The Scottish Government plans to invest £3.25million in an "academy" to train workers in the energy sector.
Ministers have accepted a proposition put forward by Aberdeen University, Robert Gordon University, Banff and Buchan College and Aberdeen College.
The idea is to provide more cohesion among higher and further education institutions providing related courses to support the development of skills in oil and gas, renewables, thermal generation and carbon capture and storage.
If follows on from a recent PricewaterhouseCoopers report that said Aberdeen must attract 120,000 skilled energy workers over the next decade.
Prime Minister David Cameron pledged to investigate how the UK Government could help train skilled workers and deliver a new energy academy for the city. The Scottish Government's plan is for the academy to work with employers and co-ordinate activities among training providers in order to overcome the skills shortage and stimulate interest among those seeking jobs.
Energy Minister Fergus Ewing said: "We have a responsibility to make sure our nation seizes this opportunity to create tens of thousands of jobs and secure billions of pounds of investment in our economy.
"We have listened to the needs of industry and we are committed to building on our world-leading energy skills.
"This energy skills academy will help more people learn the skills they need to play a part in Scotland's energy future."
Aberdeen South and North Kincardine SNP MSP Maureen Watt said: "I heartily welcome the resources that have been allocated for the creation of an energy skills academy.
"This will go a long way in addressing the skills shortage of the north-east, which is especially important given the rapid expansion in our oil and gas and renewables sectors."
Aberdeen City Council leader Barney Crockett said: "The energy skills academy must be built in Aberdeen because it is the heart of the energy industry fuelling the UK and Scottish economy."
Recommended for you

OGA names winners of £1m platform electrification competition