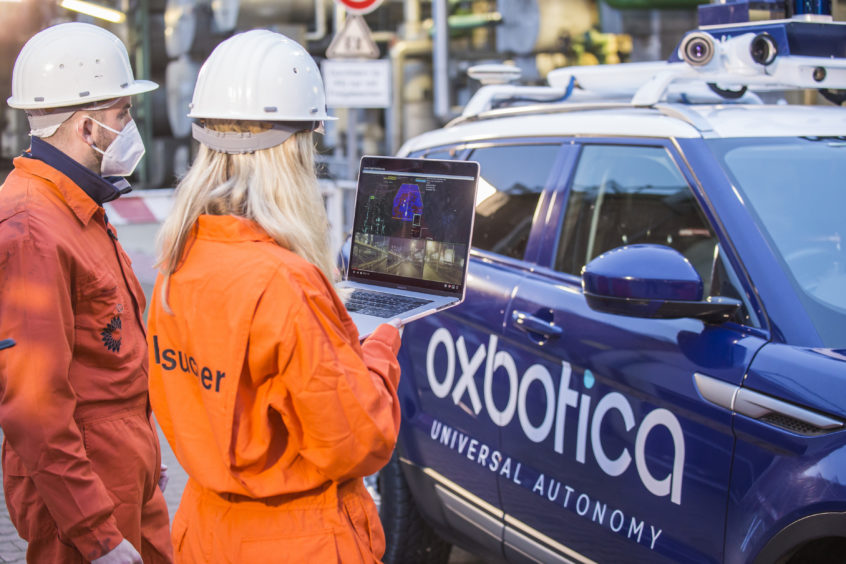 An autonomous vehicle developed by an Oxford University spinout has passed a trial at a BP refinery in Germany with flying colours.
The pilot test follows BP's $13 million equity investment in Oxbotica, founded in 2014.
The vehicle, used for monitoring operations, travelled more than 180km at the Lingen refinery, navigating busy junctions, narrow paths, railway crossings, and multiple terrains, day and night and in unpredictable weather conditions.
Oxbotica managed to deploy its software platform and integrate it the existing infrastructure within two hours of arriving on site.
BP intends to make one of Oxbotica's vehicles a permanent fixture at the site by the end of the year.
The self-driving vehicles will enhance human operations and improve safety by increasing the monitoring for irregular conditions, faulty equipment and security threats, making it more frequent and around the clock.
The autonomous vehicles' enhanced analytics will help the site reduce the size of its current fleet.
Morag Watson, SVP digital science and engineering at BP, said: "This relationship is an important example of how we are leveraging automation and digital technology that we believe can improve safety, increase efficiency and decrease carbon emissions in support of our net zero ambition.
"Lingen has 30 km of roads. Intelligent technology like this helps us make the incremental but equally critical improvements to our operations, so we can continue to focus on delivering the energy the world needs in the way that it wants.
"I am looking forward to working with Oxbotica to explore how we can unlock the full potential of autonomy."
Oxbotica CEO Ozgur Tohumcu said: "As part of our first refinery trial in Lingen, we showcased how autonomy improves safety, reduces emissions and improves productivity.
"The investment from BP will allow us to scale our autonomous software platform across the energy ecosystem with a number of planned use cases and unlock the true power of universal autonomy."
Beyond the trial, BP believes that Oxbotica's technology can help it to create an inherently safer operating environment for field workers through its reliable, repeatable, and predictable application.
Recommended for you

Covid may be accelerating energy transition