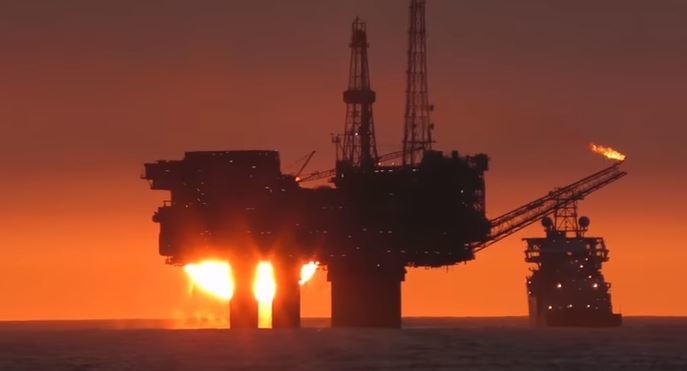 A rallying cry for improved digital collaboration was issued to North Sea oil and gas firms during the opening session of Energy Voice's Virtual Tech Showcase.
Wendy Lam, systems & technology lead at oilfield services giant Baker Hughes, said firms need to work more closely in order to overcome challenges posed by the energy transition.
She added that digital enhancements have to be matched by cultural changes in the sector to ensure broad improvements.
Also speaking as part of the Upstream Session, which took place on Tuesday, were representatives from Rystad Energy, Equinor, Oil and Gas UK (OGUK), CAN Group and Onboard Tracker.
Attendees heard how the widespread adoption of digital technologies could help oil and gas firms to cut their operational emissions through improved performance.
New technical initiatives could also save the industry around $100 billion (£71bn) a year, according to Audun Martinsen, head of energy service research at Rystad.
He added that companies will "need to use every single tool in the box" to bring down their operational emissions in order to extend their licence to operate.
That includes the electrification of offshore platforms, investing in carbon capture and storage, reducing flaring and "digitising oil and gas fields".
In order to achieve cost savings and emissions reductions through the adoption of digital technologies, Ms Lam highlighted the importance of co-operation, particularly between operators and the supply chain.
She said: "We have to think more about future projects and how to plan ahead for them rather than waiting for the specification to come in and designing around it – those days are over.
"The energy transition is more real now and it's forcing everyone to work together. Collaboration is an overused word but it really needs to happen more to solve the problems around the energy transition.
"Baker Hughes cannot do it alone, even if we get to net zero. We need to know how our equipment is being used out in the field and how our supply chain is performing. All of that needs to be connected."
Ms Lam added: "Understanding user requirements is also key to changing the culture of how we work. You have to have that collaboration and planning to ensure that digital solutions are structured and meet a large number of needs."
On how digitalisation is being incorporated into new oil and gas developments, John McArthur, operational assurance and IT boss at Equinor, said the Norwegian energy giant's Rosebank project would be influenced by its Mariner development.
The west of Shetland field is estimated to hold 300 million recoverable barrels of oil making it one of the largest untapped discoveries in UK waters.
Equinor, which bought Chevron's 40% operated stake in Rosebank in 2018, is due to make a final investment decision on the project next year.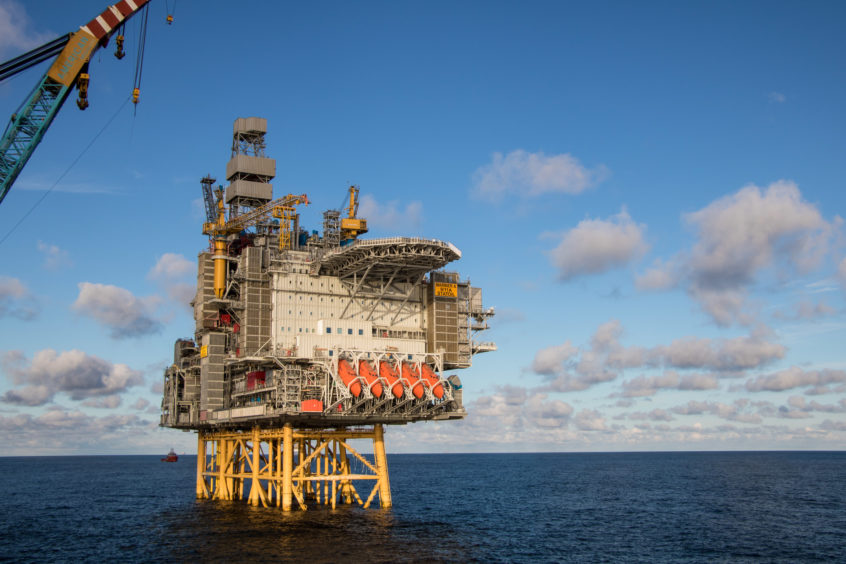 Mr McArthur said: "We're building on the successes that we've had both in the Norwegian fields and on the Mariner field.
"On Rosebank, we're already planning out the digital aspects. The number of personnel needed offshore may well be reduced because of the use of digital tools in that environment.
"With offshore wind, we're utilising digital tools for things like inspection, also following on from our experience on Mariner."
During the session, attendees were given the chance to vote on whether they think North Sea companies are technology pioneers or are highly risk adverse.
The split was broadly even, with 48% believing UKCS firms are forerunners, compared to 52% who disagreed.
Asked by OGUK's data and digital lead Daniel Brown about how the North Sea is performing digitally in a global context, Mr Martinsen said: "The results (of the survey) are probably as I expected. In the greenfield space we're probably not as pioneering as we think we are.
"But, I do think that going forward, with the adoption of broader energy themes, we will see major oil and gas companies become true innovators in digitalisation."