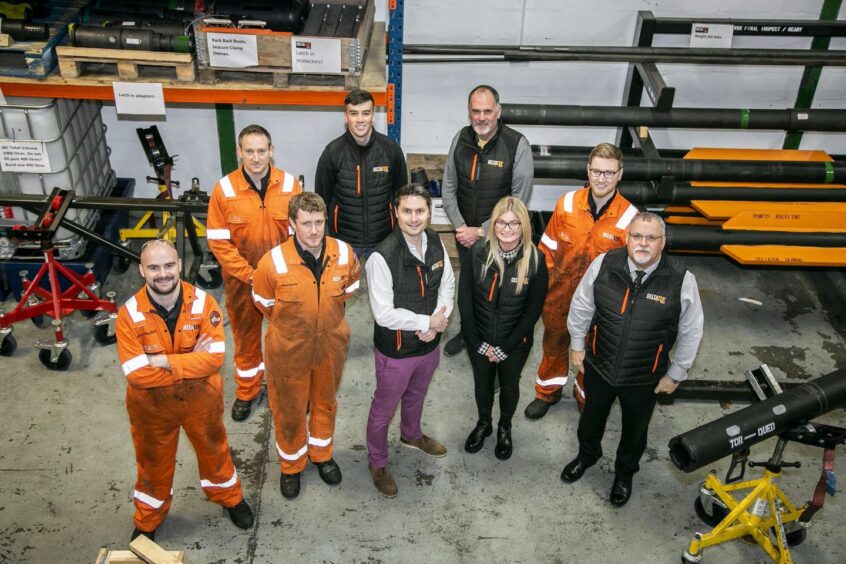 Offshore technology specialist DeltaTek Global is celebrating a "record breaking" 2021 with a series of contract wins worth £3million.
The Aberdeen-headquartered company has expanded into new markets including the Gulf of Mexico, West Africa and Asia Pacific in the last year.
It has also cemented its position in the UK and Norway through contract awards, and renewed a partnership with Stavanger-based GS Oilfield Solutions for supply of its "Cure" service line and "ArticuLock" tech to the region.
The success comes following more than £500,000 investment in new technologies and another £400,000+ in capital assets, the company said.
DeltaTek, which specialises in oil and gas well construction, has also increased its headcount to 17 and been granted five more patents, bringing the total to 11.
Chief executive Tristam Horn said: Our global team has worked extremely hard to deliver these results, which surpassed our expectations for 2021.
"The global growth, successful deployments and expansion of our intellectual portfolio is testament to DeltaTek's commitment to continuous development and innovation as well as optimising operations and creating value for our customers.
"Following on from a successful 2021, we are heading into what is set to be a busy 2022. As we continue supporting our existing clients with ongoing drilling campaigns, we have already confirmed a number of projects which are due to start in 2022.
"A focus on technology, collaboration and people is required to keep the industry moving forward – results suggest that we are meeting our aim to be at the forefront of that movement."
Recommended for you

Aberdeen firm DeltaTek hoists King's Award trophy