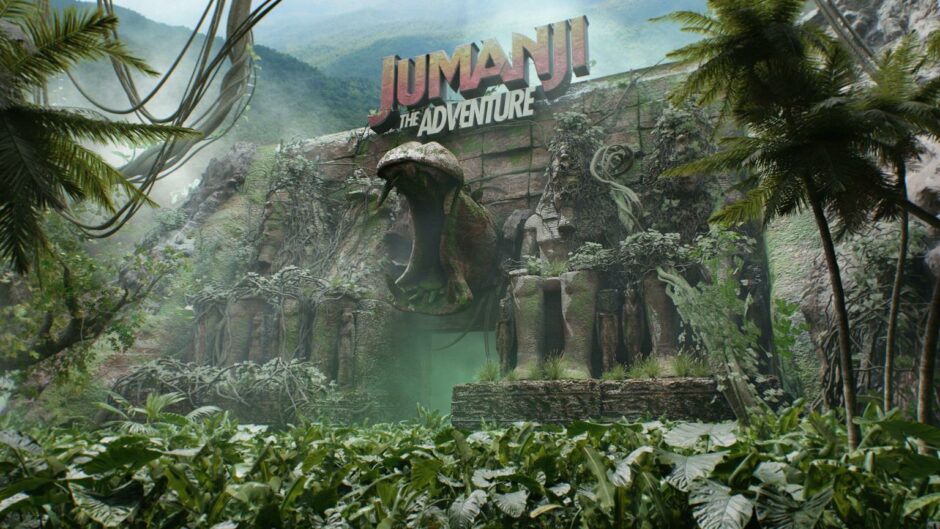 Oceaneering has joined forces with Sony Pictures and theme park operator Merlin Entertainments to develop an attraction around the hit Jumanji film franchise.
Merlin, which operates theme parks including Alton Towers, Thorpe Park and LEGOLAND in the UK and globally, has secured a multi-territory agreement with Sony that will see it develop and operate attractions, rides, lands, retail outlets and themed hotel rooms based on the franchise across Europe, the UK and North America.
The Houston-headquartered subsea engineering firm, which also has UK bases in Rosyth and Aberdeen, has reportedly designed the jeep-themed ride system for the "dark ride", which Merlin says will transport adventure lovers of all ages on "a journey full of pitfalls, surprises and dangers through the wild jungle."
London-based VFX group Framestore will also provide visual effects for the projects.
The first Jumanji experience is to be launched this month at Merlin's Gardaland Resort in Italy, with a second already in development at anther unspecified theme park for a 2023 launch.
"Jumanji – the Adventure" will also be complemented by the simultaneous launch of fully themed hotel bedrooms.
It follows a series of historic projects for Oceaneering's entertainments division (OES), which has provided animatronics, technology and systems for rides including the 'Shuttle Launch Experience' at the Kennedy Space Center visitor complex in Florida, Universal Studios Florida's 'Jaws' and 'Jurassic Park' rides, among others.
OES was formed in 1992 when Oceaneering International purchased Eastport International, which specialised in underwater remotely operated vehicles (ROVs).
The original 'Jumanji' film burst onto screens in 1995 and starred Robin Williams, before being rebooted in 2017 in a new version starring Dwayne Johnson, Jack Black, Kevin Hart and Karen Gillan. A further sequel followed in 2019.
Having grossed over $2.1 billion at worldwide box offices, the series' continued success has made it Sony's biggest wholly owned film franchise of all time.
Merlin chief development officer Mark Fisher added: "We are excited to be taking our relationship with Sony Pictures Entertainment to the next level with this strategic partnership.
"Our Merlin team are already hard at work developing brilliant creative concepts, which will bring to life the blockbuster-famous Jumanji film across our Theme Parks and Waterparks. We can't wait to deliver thrilling rides and experiences for guests and film fans alike! The game is certainly on!"