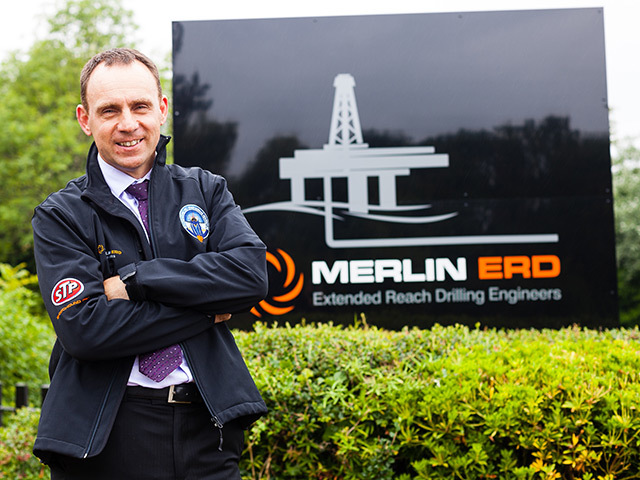 A Scottish entrepreneur has predicted new technology will add decades to the life of the North Sea oil and gas industry.
Iain Hutchison, founder of well engineering consultant Merlin Extended Reach Drilling, said new techniques would unlock prospects thought previously to be too risky to explore.
Mr Hutchison, who is also a keen pilot and flies a Spitfire, called on North Sea operators to be adventurous and aim for marginal prospects or the region risked falling behind other oil-rich basins around the world.
Mr Hutchison founded Perth-based Merlin in 2007, and the company has since worked with operators including Shell, EnQuest and Apache.
The company specialises in drilling wells several miles away from land or a platform.
The current world record is about 7.5 miles, but Mr Hutchison said Merlin was carrying out a feasibility study to drill nearly 12.5 miles.
He said most of the long-distance wells were not drilled in the North Sea but elsewhere in the world however, adding: "There is an opportunity out there in the North Sea, but we seem to have hit a stumbling block and we are in danger of falling behind in the UK.
"There is a chance to drill so many prospects which are relatively near to infrastructure and are real game-changers."
Merlin is also sponsoring the land-speed record attempt by the Bloodhound team of engineers, and Mr Hutchison said it was knowledge similar to the expertise used to build the 1,000mph car which would open up new reservoirs on the UK continental shelf.
"Extended-reach drilling (ERD) could add decades to the life of the North Sea," he said.
"There are a lot of prospects out there which operators say are uneconomic, and it is obviously due to the risk. If we start dependably exploiting these prospects, the clients will soon have an appetite to go further.
"Where are we going to be in 50 years? We will probably be a little bit further on than where we ever dreamed of."
Recommended for you

Kwarteng to classify natural gas as 'green' investment to support North Sea