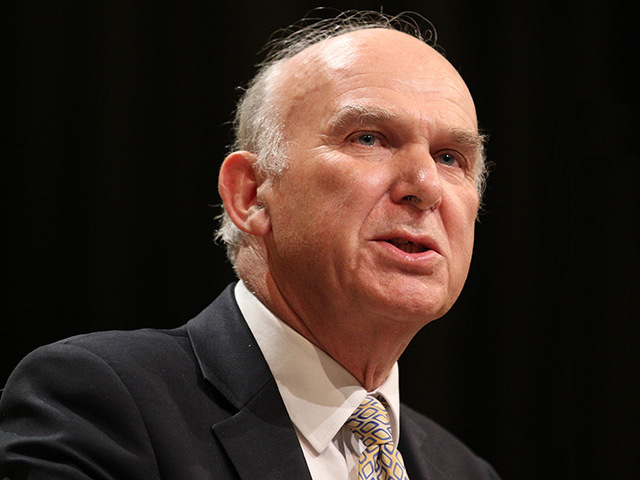 Oil giant Shell has invested £1million in a programme aimed at helping address the UK's critical shortage of scientists and engineers.
The Perkins Review of Engineering Skills, published last year, called for urgent action from employers to address this shortage.
Shell's three-year funding, which has been invested in the Tomorrow's Engineer's Programme, will enable the programme to expand into more than 500 new schools across the UK.
The aim is to provide inspiration and advice about engineering to tens of thousands more students, encouraging them to pick STEM (Science, Technology, Engineering and Mathematics) subjects.
Erik Bonino, chairman of Shell UK, said: "When it comes to inspiring the next generation of great British scientists, engineers and innovators, we need to start in schools.
"Tomorrow's Engineers connects classroom learning to the exciting opportunities that a technical career can offer.
"Only by engaging young people and their teachers in this way, will we encourage more students to progress in science, technology, engineering and maths (STEM) subjects and careers.
"With the UK looking to grow the innovation economy and boost GDP, government, business and the engineering community are all committed to growing our numbers of scientists and engineers.
"There is no shortage of activity underway, but it's not joined up and doesn't make the impact it should.
"Unless we get smarter in working together, we will miss a vital opportunity to create a rich talent pool for the future.
"In our industry alone, this is critical if we are to meet the significant energy challenges of the future."
Analysis by the Boston Consulting group has found that simply by coordinating efforts on a regional basis, it's possible to triple the number of young people reached and inspired to seek a career in engineering.
The programme is expected to place emphasis on the number of girls who pursue STEM subjects and careers, with research showing females who take part in the Tomorrow's Engineers programme are 50% more likely to cite engineering as a desirable career choice.
The investment has been backed by Business Secretary Vince Cable who described STEM skills as the "lifeblood" of the UK's high-tech industries.
Mr Cable said: "As a former employee of Shell, I know that the oil and gas industry offers good career prospects to any young engineer so I welcome their investment in the Tomorrow's Engineers Campaign.
"Government is working with companies including Shell, as well as universities, colleges and schools to maintain the pipeline of future talent to keep British industry thriving."
Recommended for you

Multi-million pound energy transition skills initiative launched for Aberdeen