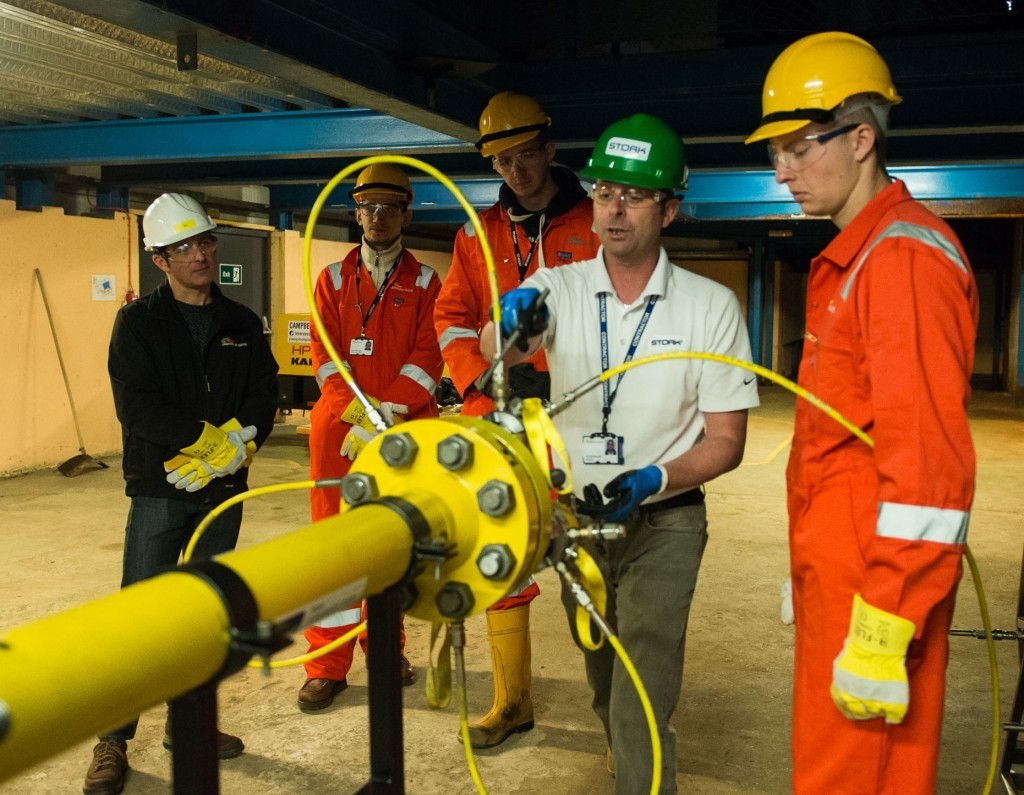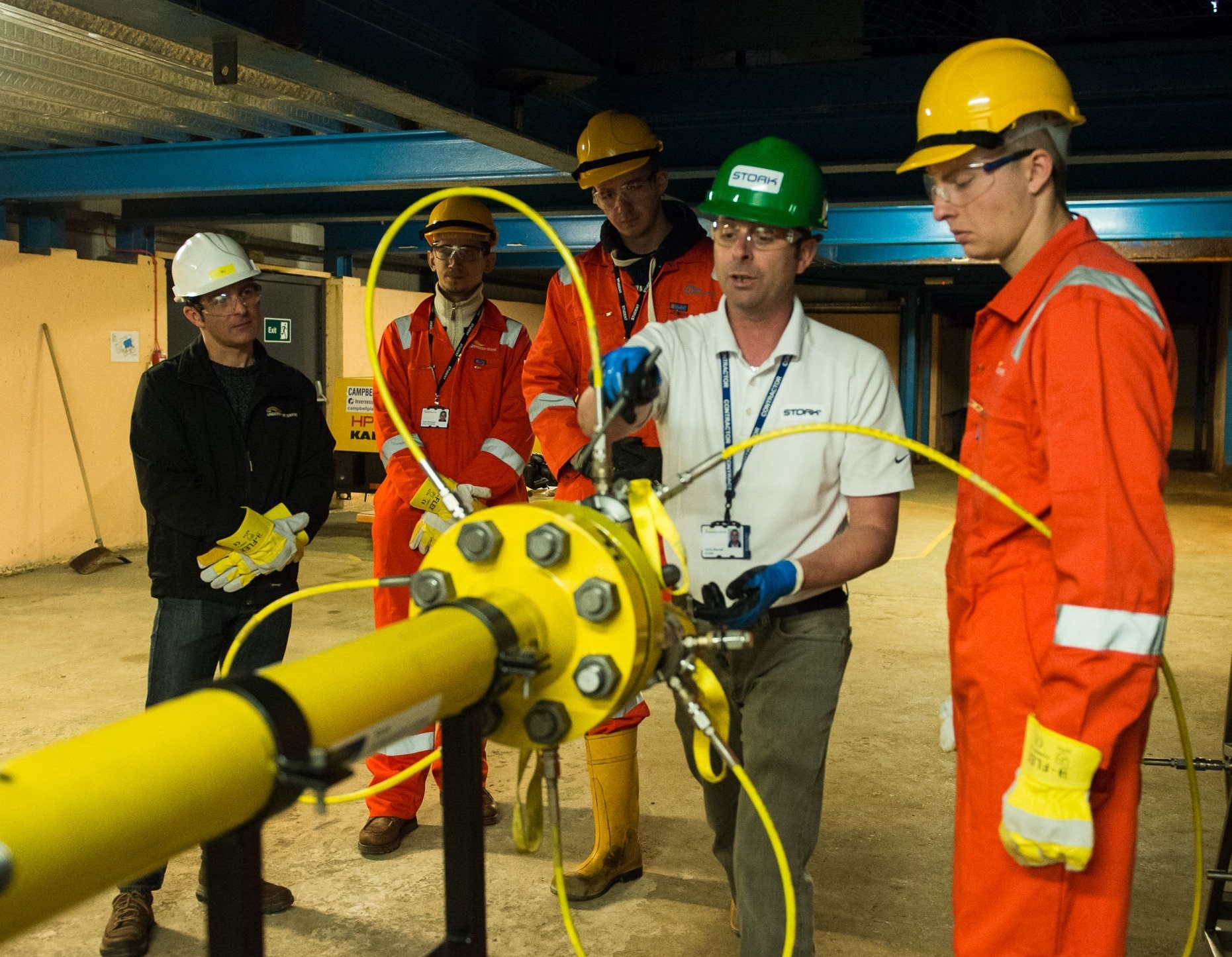 Fort William's Underwater Centre, is working in collaboration with asset integrity multi-national Stork to deliver a new one-day certified course in bolt tensioning for divers.
The ECITB-approved course addresses a key activity which every offshore construction diver should be familiar with and will be added to the centre's commercial diving training suite, firstly as a standalone course.
It will provide students, of varying levels of experience, with the knowledge and experience of working with and using bolt tensioning equipment, which they can then use in their job – whether on the surface or underwater.
It will be delivered by an expert from Stork's on-site training facility, which has also supplied all the equipment for the course.
Steve Ham, the Underwater Centre's general manager, said: "We have been working very closely with Stork to develop this course so that it provides our students with the opportunity to train with the specific equipment they would be using on the job, allowing them to hone their skills before heading offshore.
"We have been delivering bolt tensioning training for a number of years, but this new course takes things a step further and provides students with a certified ticket which they can add to their CV."
Rod Agnew, vice president for service delivery at Stork, said: "We are extremely pleased, to again be working in collaboration with The Underwater Centre, integrating higher levels of Subsea Mechanical Joint Integrity Courses. The new bolt tensioning course is one example of this and builds upon our extensive list of industry recognised courses."
The Underwater Centre is a purpose-built training facility which incorporates an extensive pier complex including four dive stations, classrooms, workshops and decompression chambers.
Recommended for you

Aberdeen Training Centre offering new hope to ex-oil workers