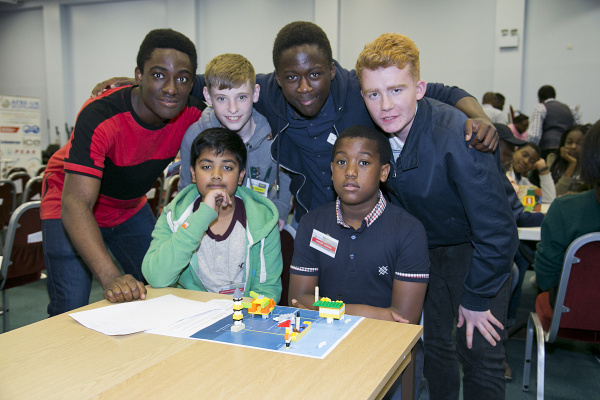 An Aberdeen-based not-for-profit organisation held an event to inspire the next generation of engineers.
The NextGen programme run by AFBE-UK promotes engineering as a career choice among young people, particularly black and ethnic minorities, to consider a career in engineering.
The organisation's NextGen initiative welcomed around 30 people, aged between 12 and 18 to the pilot event which was held in Aberdeen. It began with an exhibition showcasing the services and products offered by a number of service companies and major operators based in Europe's energy capital.
Jide Okwujiako, a chartered technical safety engineer at Wood Group PSN and a NextGen coordinator, said: "More people would consider careers in engineering if they could see in a simple but interesting way, the relevance of what we do in their daily lives."
Some of the models shown included a pigging model and subsea layout model and a floating production storage and offloading (FPSO) vessel.
The NextGen event involved a series of games and challenges designed to test and enhance the would-be engineers' problem-solving, teamwork and communication skills.
AFBE-UK members have carried out school visits to share their experience with young people with a view to encouraging them to consider a career in engineering.
Many members of the NextGen team are also STEMNET Ambassadors and are involved in activities to encourage young people to get involved in science technology, engineering and mathematics related subjects.
Jonathan Watt, 14, said: "The programme was amazing and really showed that there is more to engineering than people think."
Dr Ollie Folayan, the Aberdeen-based chairman of AFBE-UK Scotland, said: "We were delighted that so many enthusiastic young people attended our event and showed an interest in entering the engineering sector.
"With the potential for a future skills shortage, as many young people as possible, from all backgrounds, should be given all the help and support required to achieve their goals.
"By going into schools, colleges and universities and engaging with young people, particularly those who come from under-represented groups in society, our members can help inspire the next generation of engineering talent."
AFBE-UK Scotland also runs the Transition programme aimed at supporting students from the University of Aberdeen and the Robert Gordon University (RGU) and will hold an event on October 31 to prepare students for the world of work.
The organisation, which has chapters in Aberdeen, London and Nottingham, has more than 600 members across the country, including 260 in Aberdeen. The Scottish division is led by Dr. Ollie Folayan, a senior process engineer consulting at a leading oil and gas major.