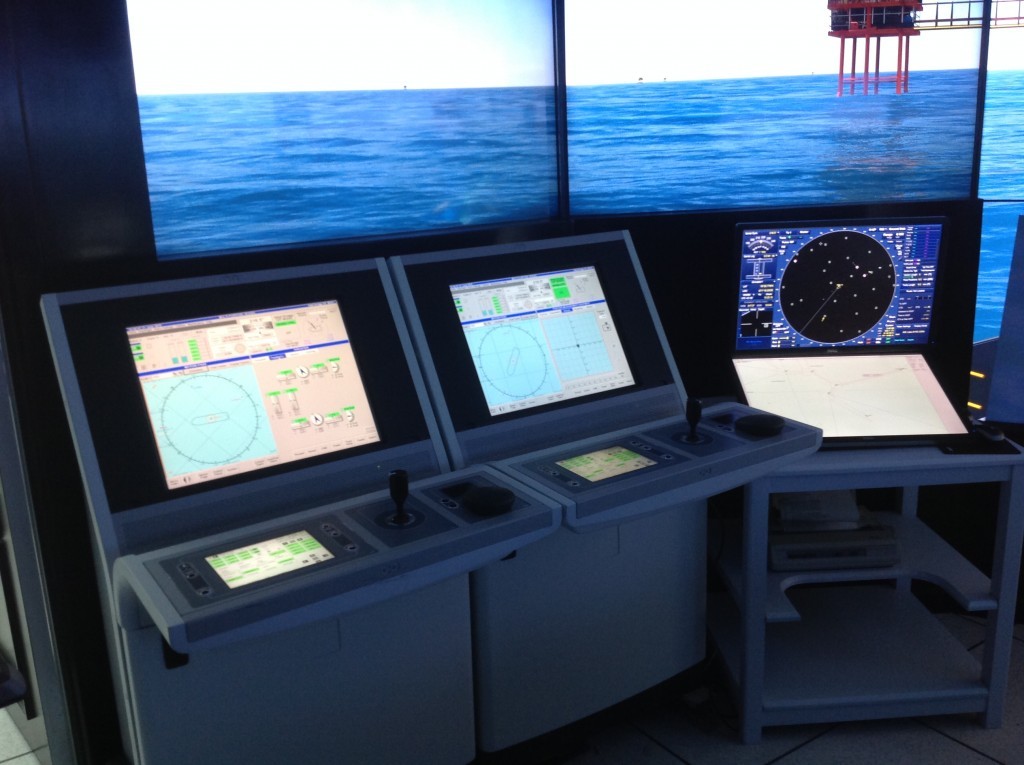 A high-tech centre that helps train the next generation of mariners has been become the first of its kind in the Arab world to introduce a new simulator for operators to obtain offshore crane training.
Operated by the Arab Academy for Science, Technology and Maritime Transport (AASTMT), the Dynamic Positioning Centre in northern Egypt is one of 12 centres worldwide to offer DP Sea Time Reduction Courses.
Established in 2012, it is supported by GE Maritime, which has upgraded the facility with its Class A training simulator.
Dr Ismail Abd Ghafar, president of the AASTMT, said: "GE has been a central partner from the initial stages of this training centre and they continue to play a role in ensuring the smooth upgrade of our systems. The technology they are providing for the training of mariners will allow us to offer a service that few others in the world can."
Since its inauguration the centre has trained up to 800 students to become certified in operating DP systems.
DP is an advanced ship position-control system which enables the vessel to maintain a stationary position or a precise course using its propulsion system, thrusters and rudders.
The technology has become essential in offshore operations and DP training is now an essential part of a professional mariner's skill set.
"With over 900 of our DP systems deployed worldwide, the training center in Egypt will add to our capability in training future mariners for more efficient and safe maritime operations and also help meet the needs of the offshore and petroleum services in the Middle East and beyond," added Tim Schweikert, VP, GE Marine.
Recommended for you
X

Video: Maersk's Tyra East platform in the North Sea