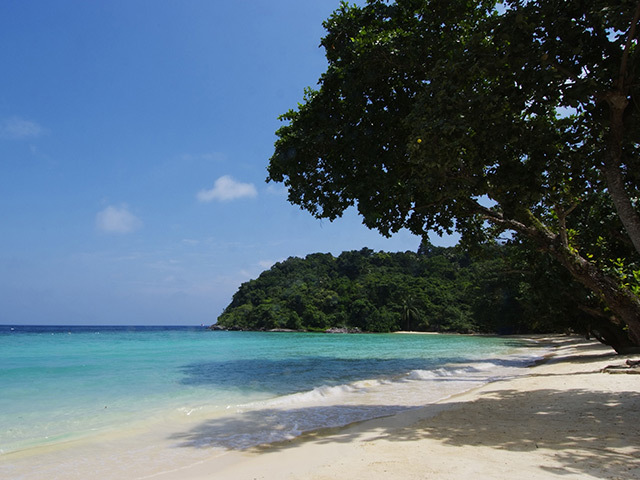 A Scottish technology company, which has developed pioneering new technology to help flush out fish bombers who damage endangered coral reefs in Malaysia, is set to feature in a documentary programme.
Tayport-based St Andrews Instrumentation, a specialist in real-time autonomous acoustic detection, designed and built a 'bomb listener' at the request of the UK's Marine Conservation Society (MCS), to help put a stop to the decades-old practice taking place in marine parks across South-east Asia.
The company was first approached around two years ago by MCS, which was looking for technology to help stop fishermen causing the damage.
SAI went on to design the bomb-listener which helped park rangers identify the location of the explosion.
The collaborative project, which also involves the Government of Hong Kong, aims to deter local fishermen in the Sabah region of Malaysia from detonating bombs which not only kill large numbers of fish, but also damage the already threatened coral reefs.
After hearing about the technology and the project, independent film maker HonYuen Leong last year successfully entered a Malaysia-wide competition, sponsored by the Malaysian Communications and Multimedia Commission, in a bid to win a grant to develop a documentary.
She is currently in the process of trying to raise additional funds through crowdfunding to come to Scotland to film the SAI team.
Dr Douglas Gillespie, of the St Andrews-based Sea Mammal Research Unit (SMRU), works closely with SAI and is the designer and writer of the PAMGuard Software, which is used widely in their products. He will also be filmed as part of the design team.
Operations manager Richard Baggaley, said: "This has been a very challenging project for a number of reasons, the main one being that we were asked to design a product which could listen for bombs from multiple locations and determine the approximate GPS location of the explosion."
Dr Elizabeth Wood, MCS coral reef officer, said: "Fish bombing is not new to Sabah or the rest of South-east Asia, including the Philippines, Indonesia and Hong Kong.
"Traditional fishing methods using a fishing line and a lure result in perhaps only a handful of fish; fish bombing on the other hand involves throwing handmade explosives into the coral reefs, resulting in a much bigger catch in a fraction of the time.
"The marine park authorities have no idea where or when it is going to take place, and the area is often so big that it's impossible to catch those doing it.
"The overall aim of the plan is to deter more fishermen from using these harmful bombs."
Acoustic technology from SAI has been used in successful sea trials to monitor sea creatures off the coast of North Carolina.