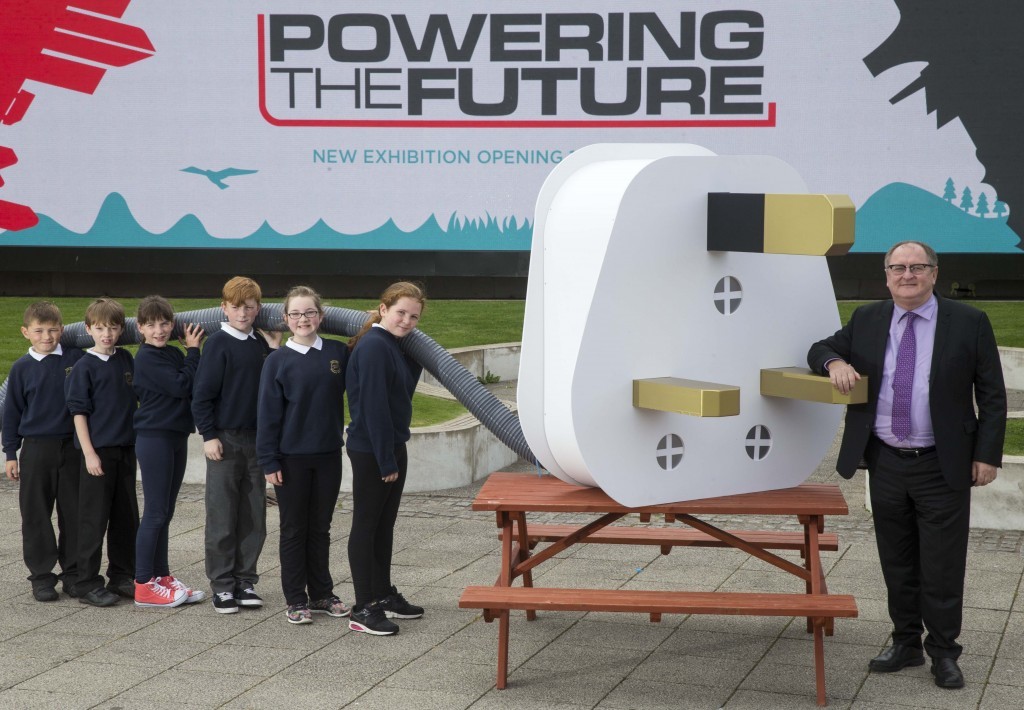 Glasgow's Science Centre has brought together major players from the energy industry to help the public understand our future energy needs.
The £1.5million Powering The Future project has been described as the most ambitious exhibition of its kind in the UK, focusing on the science and technology used to supply energy in the UK and highlighting key issues that society is likely to face.
It has been designed to stimulate public debate and engagement with the key issues around the energy 'trilemma' – security, affordability, and environment sustainability.
Visitors can feel the force of the wind in a hurricane booth, pilot an underwater ROV, generate their own power via a dance-off and take part in a host of interactive exhibits to help understand how we harness and use energy.
Scientists from Glasgow Science Centre pulled together partners including the Scottish Government, oil and gas industry skills organisation Opito, Scottish Enterprise, SSE, Engineering and Physical Sciences Research Council, National Grid, EDF Energy, Skills Development Scotland, Scottish Power Energy Network and Doosan Babcock.
Dr Stephen Breslin, chief executive of the Glasgow Science Centre, said: "It is exciting that Powering The Future has had cross-industry support and that the public will now have access to an exhibition which will help them form their opinions, and hopefully encourage them to take the next step into a career in the energy industry."
"Reinforcing the importance of the role that young people have to play in addressing and taking on the challenges we face in energy supply cannot be over emphasised."
https://www.youtube.com/watch?v=saAoBzmLTUo#t=32
James Hamilton, a director at Opito, spoke to Energy Voice about inspiring the next generation of workers and the new exhibition.
John McDonald, managing director of Opito, added: "Inspiring young people to develop an interest in the energy sector is critical if we are to create a pipeline of talent for years to come.
"The Powering The Future exhibition will open up the oil and gas industry to a whole new audience and give young people a deeper understanding of the diverse range of roles the sector encompasses.
"The oil and gas industry is a major contributor to the UK economy, so it is vital that we help inform, inspire and educate future generations about the career opportunities it presents."