Take a lead in the race to net-zero
Energy Voice's exclusive Transition Leadership Network empowers members to navigate the UK energy transition with confidence. Our purpose-driven platform provides the unique insights and connections you need to not just to adapt to the evolving landscape, but help shape it.
JOIN OUR NETWORK

Make meaningful connections
Connect to a diverse range of network members through a shared interest for the outcome-oriented events you want to attend. Exchange best practices and workshop solutions for the energy transition's biggest challenges together. Each session will confront a specific problem, addressing the opportunities, risks and blockers. Consistently be exposed to different members of the wider network depending on your challenges and needs at the time. We set the agenda – you have the conversation.
JOIN OUR NETWORK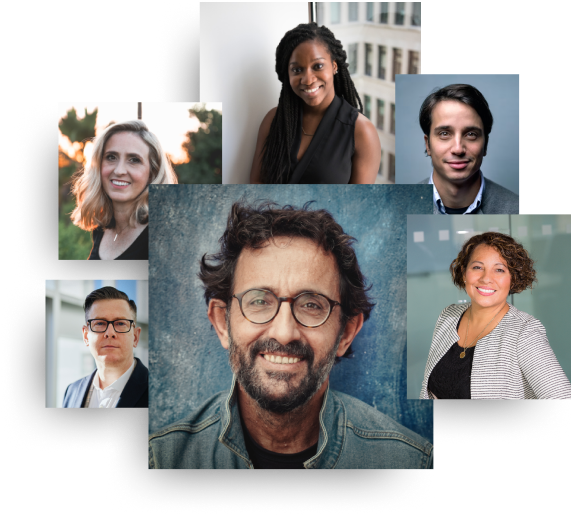 NEW MARKET ENTRY AND REPOSITIONING STRATEGY
MARKET AND POLICY DYNAMICS
BUSINESS DEVELOPMENT AND MARKET INTELLIGENCE
COMMERCIAL PROBLEM-SOLVING (CONTRACTS, LOGISTICS, PEOPLE)
UPSKILLING YOUR ORGANISATION FOR THE TRANSITION

Gain practical insight
Access our experts for direct actionable insights to position yourself and your organisation for opportunities in the net zero economy. Deepen your understanding of the latest developments in strategy, policy and technology to guide key decisions. Expand your perspectives and acquire the skills you need to take a lead in accelerating transition. Get the clarity you need to stay ahead.
JOIN OUR NETWORK
A network designed for you
Energy Voice's team of specialists will provide you with a bespoke concierge service, working with you to understand your requirements, identify the right connections for you, and create a tailored plan to deliver the insights you need.

The Transition Leadership Network is paving the way for UK leaders to win the race to net zero. Join now.
Join our network
Join the Transition Leadership Network