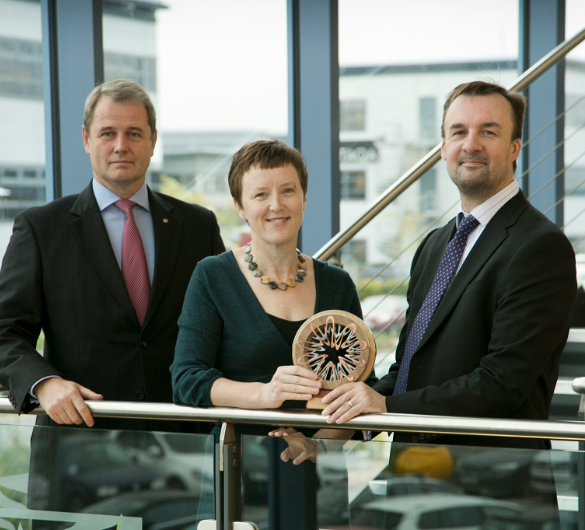 Following its launch during last month's Intelligent Energy event, entries have opened today for the 2017 Offshore Achievement Awards.
Hosted by the Society of Petroleum Engineers (SPE) Aberdeen Section with the support of principal sponsor Taqa, the prestigious awards celebrate technology and safety innovation, and exceptional individual and company performance in the oil and gas and renewables sector.
Ian Phillips, chief executive of the Oil and Gas Innovation Centre and SPE Aberdeen chairman, said: "Year after year some of the greatest success stories from the industry are heard at the OAAs, and it's important that we continue to celebrate all that is great in our sector.
"Recognition at the OAAs has acted as a springboard for growth for many companies, and testament to this is the number of previous winners who have come forward to tell us about their recent successes, despite the current industry climate.
"The awards continue to grow in stature – the 2016 awards saw a record number of entries and attendees. We look forward to uncovering more success stories and celebrating those at the ceremony in 2017."
The 2016 ceremony saw more than 500 industry professionals in attendance and winners included Aker Solutions, for its outstanding graduate programme. Dan Purkis was recognised for his significant contribution to the offshore industry, Hayleigh Pearson of Costain was presented with the young professional accolade and IT technical authority at Taqa, Allan Smillie, took home the "Above and Beyond" award.
Donald Taylor, operations director at Taqa, said: "Now more than ever, individuals and companies in our industry are achieving great things and looking at new ways to tackle problems and find innovative solutions. This is what will maintain our industry well into the future so it is vital that we foster this enthusiasm and recognise and celebrate the hard work that is happening right now."
Entries from UK-registered companies operating within the renewables or the oil and gas industry are now open.
The 2017 Offshore Achievement Awards categories are:
• Emerging Technology
• Innovator
• Safety Innovations
• Environmental Innovation
• Export Achievement
• Collaboration
• Outstanding Skills Development Programme
• Young Professional
• Above and Beyond
• Great Small Company
• Great Large Company
• Significant Contribution
The awards are open for entries until Wednesday 30 November 2016, with the black tie ceremony taking place at the Aberdeen Exhibition and Conference Centre on Thursday 23 March, 2017. For further information and entry criteria, please visit www.spe-oaa.org.
Recommended for you

Oil majors and services giants in running for OEUK Awards 2022