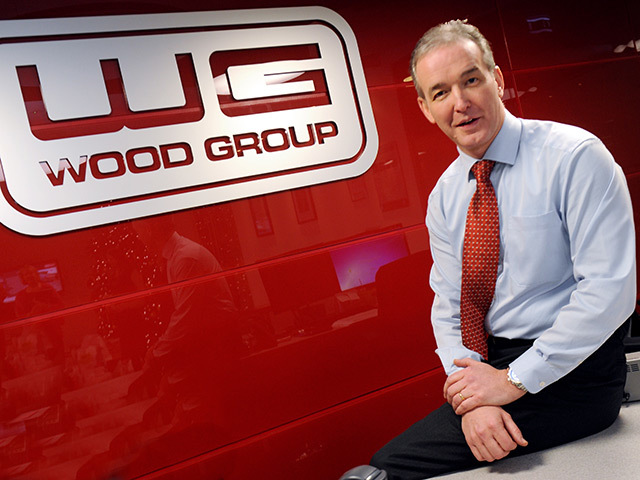 Wood Group's appetite for mergers and acquisitions is "undiminished", according to company bosses.
Chief executive Robin Watson told investors at the unveiling of the company's year end results for 2016 that he always saw taking on new businesses as part of growth plans for the global oilfield service giant.
But he said that "good quality businesses" on the market for takeover were in short demand following the two year downturn in the price of Brent crude.
Watson said: "Our appetite for doing M&A is undiminished.
"It's been a big part of the Wood Group growth story. It remains a part of it.
"We always look for good quality acquisitions but they have to be strategically aligned. There has to be a reason for doing the acquisition.
"We're very disciplined in what we pay for it and it has to give our shareholders value."
Watson vowed to "chase to ground" any deals that would accelerate company strategy and adds value to the company.
But he also revealed that the board had walked away from several possible deals last year after uncovering potential liabilities.
"We've always seen M&A as being part of strategic growth plans for the business and as you know we have done a broad range if acquisitions in terms of scale.
"If it hits the criteria – is it a good quality business, does it accelerate our strategy and does it add value to our shareholders, then we will look at it and try and chase it to ground.
"If we can't because the deal doesn't make sense for us then we will be disciplined and walk away from it."
Chief financial officer David Kemp added: "As we flagged in August and December we saw less good opportunities in our pipeline for acquisitions.
"We'not not traditionally been turnaround specialists looking at distressed business. We typically look for good quality businesses.
"And as Robin said we got quite close with a couple through the year but there was stuff we found in diligence so we walked away."
Recommended for you

Sir Ian Wood – UK Government support for CCS 'not good enough'