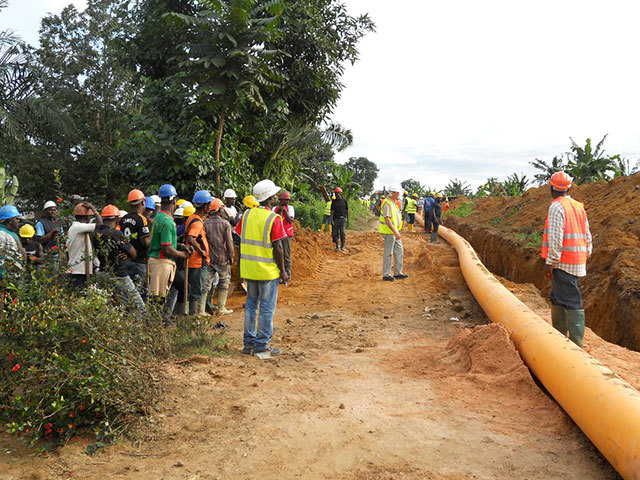 Victoria Oil and Gas has reported mixed fortunes for 2016, with write down and provisions contributing to a net loss of $31.1 million for the year.
The loss weighed heavy on the Cameroon focused company's accounts despite a 24% increase in gross gas sales.
Although the percentage increase fell short of the target of 30%, the result has been hailed by executive chairman Kevin Foo as "outstanding".
He said: "At the beginning of 2016, we set a target of a 30% increase in gross gas sales against the calendar year to 31 December 2015.
"We achieved a 24% increase to 3.6bcf (2015: 2.9bcf), which I think is an outstanding result.
"This was anchored by gas sales to two Douala power stations and our expanding thermal gas customer base, especially on the Bonaberi side of the Wouri River.
He added: "Looking back, our strategic decision to lay almost 1km of pipeline under the Wouri River in 2014, to be prepared for the expected industrial expansion in Bonaberi, was prescient.
"Many industries are now being established in this area and we are ready to supply gas to them."
Financial highlights of 2016 included the Logbaba Project reaching a production milestone
Wholly owned subsidiary: Gaz du Cameroun will now share 40% of revenues generated by the project with its partner, RSM Production Corporation of Denver, USA ("RSM").
Attributable revenue for the year of $32.8 million compares to $21.4 million for the prior period. Underlying EBITDA for the period was a record $13.1 million.
However the Logbaba well, La-106, failed to live up to its potential because of mechanical and borehole damage at the bottom of the well.
Despite remediation efforts, which concluded in 2016, Victoria said the well is now seen as an "occasional" producer for short periods of time when well La-105 is undergoing maintenance.
The board has decided to write down the $22.7 million carrying cost of this well.
Foo added: "In addition to the La-106 write down, the 2016 financial statements also reflect a one-off settlement of a historical reserve bonus and a 1.2% royalty held by one of the original licensees of Logbaba, prior to GDC's entry into the Project.
"The net loss of $31.1 million for the year, or 28.74 pence per share (prior period: profit of $0.2 million; earnings of 0.1 pence per share), primarily reflects these write downs and provisions.
"It does however, "clear the decks" to enable our future accounts and balance sheet to more truly reflect the outstanding performance of your company."