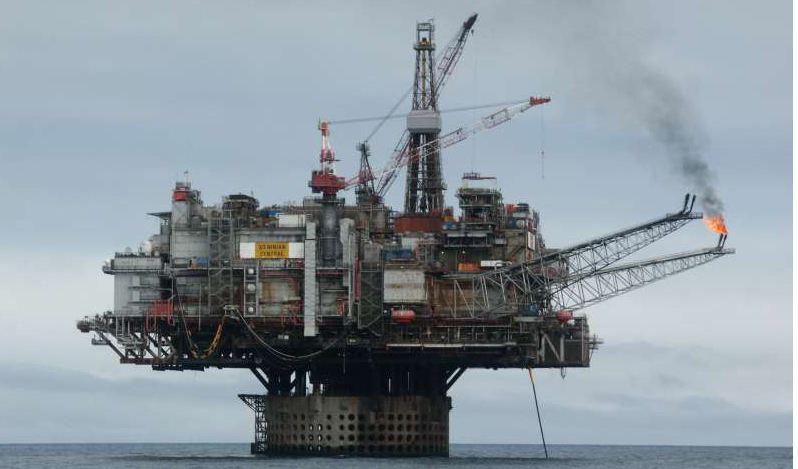 North Sea operator CNR International is in talks with explosive experts after a military device was discovered on the seabed some 130 meters away from an installation.
The device, believed to be a depth charge, was found near the company's Ninian Central platform.
The blast radius is not thought to be in danger of damaging the platform but it is located near some subsea infrastructure.
A spokesman for the platform operator said: "CNR International can confirm that on Saturday, August 26th at 22.47, a potential ordnance device was discovered by a remotely operated vehicle (ROV) during a routine visual inspection around the Ninian Central platform.
"CNR International has informed all relevant authorities and is in discussion with a specialist company, who have classed the device as safe, and are working to formulate a forward plan. There is no risk to personnel or the environment.
"The Ninian Central platform is located in the East Shetland Basin, in Block 3/3 and currently has 196 personnel on board."
The Maritime and Coastguard Agency and the Health and Safety Executive (HSE) have been made aware of the situation.
However, any action to mitigate the risk is liable to CNR.
A spokesman for HSE said: "HSE has been made aware and are working with and monitoring the dutyholders response."
The Ninian, Lyell and Columba fields are located in the Northern North Sea, around 386 km north-northeast of Aberdeen. The Ninian field is comprised of three fixed platforms.
The Lyell field is a subsea tie-back with production via subsea manifold to the Ninian South platform.
The Columba fields are exploited utilizing extended reach wells drilled from the Ninian South and Central platforms.
Oil from all these fields is processed onboard the two platforms and exported to the Sullom Voe Terminal on the Shetland Islands via the Ninian Pipeline System.
According to a leaked risk assessment document the device was located during a remotely operated vehicle (ROV) survey of the Strathspey pipelines.
It is described as being "consistent" with a depth charge with a potential explosive load of 130 to 150kg of TNT.
It is adjacent to the utilities and methanol pipeline, some 130metres from the platform.
The risk assessment states that specialists have said it does not pose a hazard unless impacted but recommended disposal of the item at the "earliest opportunity".
Although self detonation is described as "remote", if it did go off there would be potenital for "significant" ground shock waves that could cause damage to rigid subsea structures.
Diving in the areas has been prohibited without further risk assessment.
A vessel exlusion zone has also been set up around the device.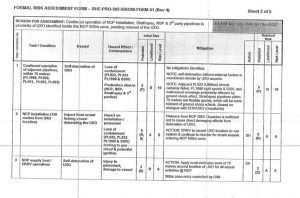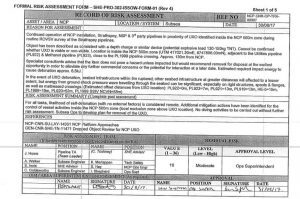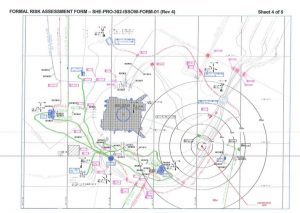 Recommended for you

Dozens of Petrofac workers on CNR International platforms vote to down tools