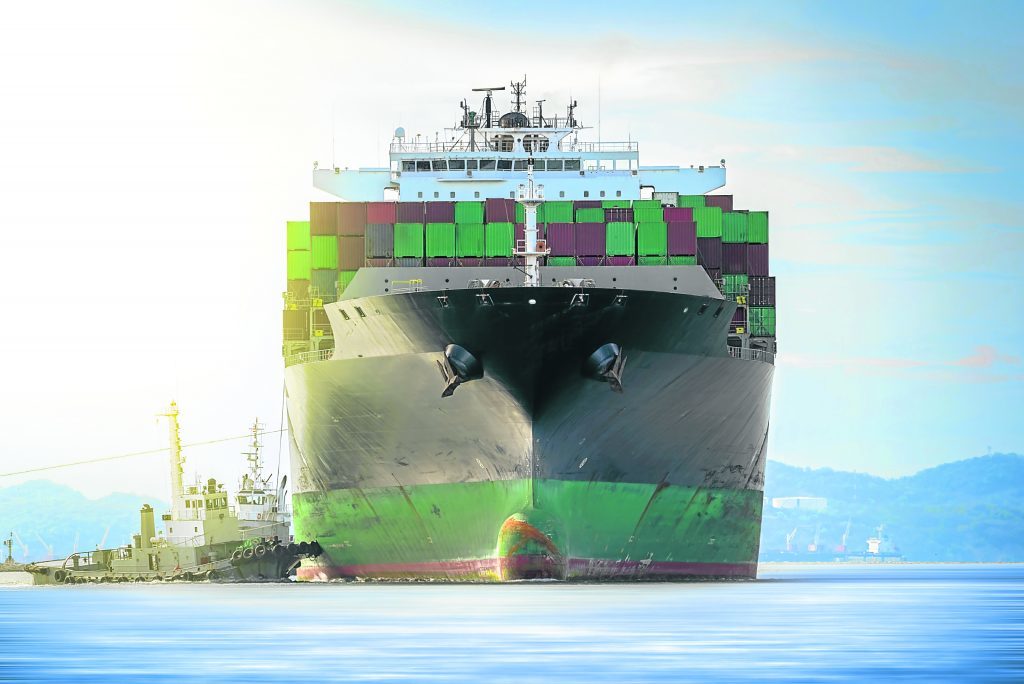 Much has been said and written about the low carbon transport revolution that is currently taking off and the implications for the oil and gas industry.
The family car and mass transit have received the most attention, though the level of pollution inflicted on the environment by cruise ships and container ships has been receiving mounting media attention.
Ever since large sailing cargo carriers were swept away by coal-fired and diesel/heavy-oil-fuelled shipping, people have dreamed about bringing back the "romance of sail".
In the more than 50 years of the North Sea industry, each time there has been a price quake, it has triggered a flurry of activity leading to a variety of concepts based on hybrid sail and diesel engine ship designs. The Germans and the Japanese have tended to lead.
This is aside from a clutch of large auxiliary sailing cruise ships built over the last two decades.
The difference this time is that energy is cheap; the big issue is global warming and the critical need to reduce greenhouse gas emissions.
Carbon Warroom says 90,000 freight ships carried 90% of globally transported goods in 2014, resulting in CO2 emissions of 1billion tonnes. Imagine an uber-modern sailing ship capable of carrying up to 2,000 vehicles, perhaps on the run between South Korea and Europe, stuffed full of hybrids and electric cars.
That is the German-led dream that Lloyd's Register has just joined by signing on to ensure compliance of the project.
LR said last month that it had joined the Quadriga sustainable shipping project, an initiative launched by Hamburg-based company Sailing Cargo with a view to building the world's largest sail-powered cargo ship.
The 170m Ecoliner Class car carrier would be equipped with four masts fitted with a well-proven modern Dynarig, diesel-electric engines and an optional battery system for peak loads.
The vessel will be capable of sailing at 10-12 knots with the aim of reaching 14-16 knots once fully proven.
"Wind-assisted propulsion offers one of the few realistic options for introducing renewable power into shipping," LR said.
"The IMO target for CO2 emissions requires a 50% reduction in global ship-sourced CO2 emissions by 2020, this means significant changes in the industry are required.
"LR's Low Carbon Pathways 2050 study found that low carbon ships will need to enter the fleet by 2030 to help achieve this goal."
Quadriga project founder Uwe Köhler said: "We must do the right thing for the future of our industry; the Quadriga project combines traditionally proven systems with cutting edge technology and aims to provide a solution to achieving the CO2 emissions reduction target."
LR's brief is to help to ensure compliance with technical, safety and environmental standards, from the design and specification stage to construction supervision.
LR will also verify whether the predicted performance parameters have been achieved.
Its marketing and sales manager for Central and Eastern Europe, Nico Dettmann, said: "It's always motivating for us to be involved from the concept stage of any project, especially those that involve innovative technology and new ways of doing things.
"We have a long history of working with and supporting our clients to bring their new and novel concepts, safely and robustly from inception to operational reality."
Others involved in the project are Ship Design Consult and German shipping company Peter Dohl.
Meanwhile, Norway plans to launch the first autonomous and fully electric cargo ship next year. The project's backers claim it will eliminate 40,000 truck journeys per year.
Fertiliser company Yara International has teamed up with Norwegian parastatal industrial group Kongsberg to build the Yara Birkeland, which will transport fertilisers between three ports in southern Norway.
With a range of more than 65 nautical miles, the ship will be able to carry about 100 cargo containers at service speeds of 12-15 knots, project director Bjorn Tore Orvik said.
Initially the ship will be manned, but remote operation is expected to begin in 2019.
Kongsberg has a critical role in the project. It is responsible for developing key enabling technologies on Yara Birkeland including the sensors and integration required for remote and autonomous operations, among other things.
"Every day, more than 100 diesel truck journeys are needed to transport products from Yara's Porsgrunn plant to ports in Brevik and Larvik where we ship products to customers around the world," Yara's chief executive Svein Tore Holsether said.
"With this new autonomous battery-driven container vessel we move transport from road to sea and thereby reduce noise and dust emissions, improve the safety of local roads, and reduce NOx and CO2 emissions," he added.
The switch from trucking to hauling by sea aboard an electric ship is expected to reduce CO2 emissions by 678 tonnes per year, according to Yara, with the electricity used to charge the ship's batteries coming almost exclusively from hydro plants.
Statoil will be studying the project closely as it is already working with hybrid supply vessels. It would come as no surprise if the company decided to sponsor a new generation North Sea support vessel capable of doing delivery runs offshore using electric propulsion.