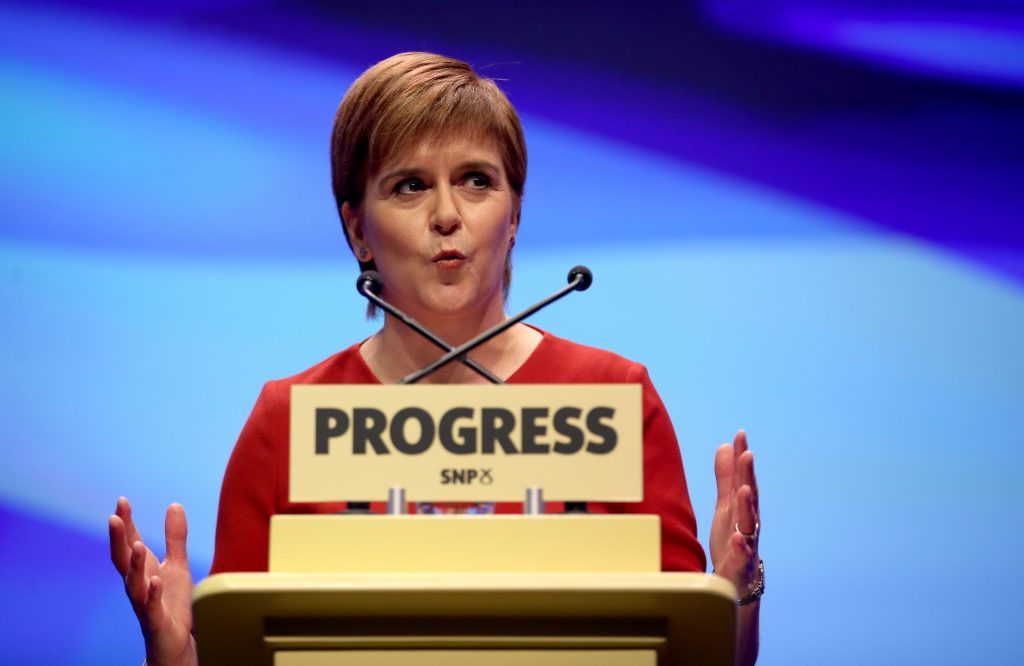 Consumers could get a fairer deal on household bills if the SNP push ahead with plans for a publicly backed, not-for-profit energy company, it has been claimed.
First Minister Nicola Sturgeon revealed plans to look into the option during her speech at the party conference earlier this week.
She pledged to establish the publicly owned energy company before the end of the current Scottish parliament in 2021.
More details are expected to be released in the government's forthcoming energy strategy.
The move comes as Prime Minister Theresa May prepares to set out draft legislation on an energy price cap later today, in order to put a ceiling on controversial variable price tariffs.
Energy regulator Ofgem has already extended an interim cap on bills to help the vulnerable this winter while the UK government works on the legislation.
Both Ofgem and consumer watchdog Which? have welcomed the idea of a publicly owned energy company selling at a 'close to cost' price.
But former Labour energy minister Brian Wilson said yesterday that he was unsure what the proposal by the SNP will actually mean or whether it will come to pass at all.
Mr Wilson said: "I'm sceptical because the market is already fragmenting. By 2021 the monopoly of the big six will largely have gone. I think the current need is for action on cost and price.
"Yet, this is a classic 'let's do something in 2021 policy', on the assumption that nobody will remember what she said come 2021."
Consumer watchdog Which? believes that there are five critical tests that the Government and the energy regulator should address for any intervention to be successful for consumers.
They include avoiding longer-term price increases, not removing price incentives from providers, allowing breathing space for innovation and compeition and a "clear criteria for bringing any cap to an end".
Alex Neill, Which? managing director of home products and services, added: "Millions of Scots worried about energy prices will welcome action to tackle their rising bills. The Scottish Government must ensure that this intervention really does deliver a fairer deal for energy customers.
"For now, customers sitting on expensive standard variable tariffs should look to switch to a better deal straight away."
A UK Competition and Markets Authority spokesperson said that "ownership by a publicly owned company wouldn't intrinsically be incompatible with competition" in part because they are intending to operate as a non-profit organisation.
State run EDF Energy in France, are similar but operate with a profit model in place.
Nottingham City Council set up a not-for-profit scheme several years ago, and now sells energy across the UK through Robin Hood Energy.
Simon Rhodes, from the firm, said that he believes 2021 to be a reasonable timeline to achieve the SNP's aim, but only if they convince enough people to switch to the concept.
He said: "In essence the more customers you have the more energy you can buy and therefore sell it on. Having the numbers are what drives the ability to reduce the cost and offer lower priced tariffs to customers."
"An energy company is not something you can set up the next day. There's regulations that need to be adhered to, the costing, the licencing, the purchasing and the infrastructure that needs to be in place."