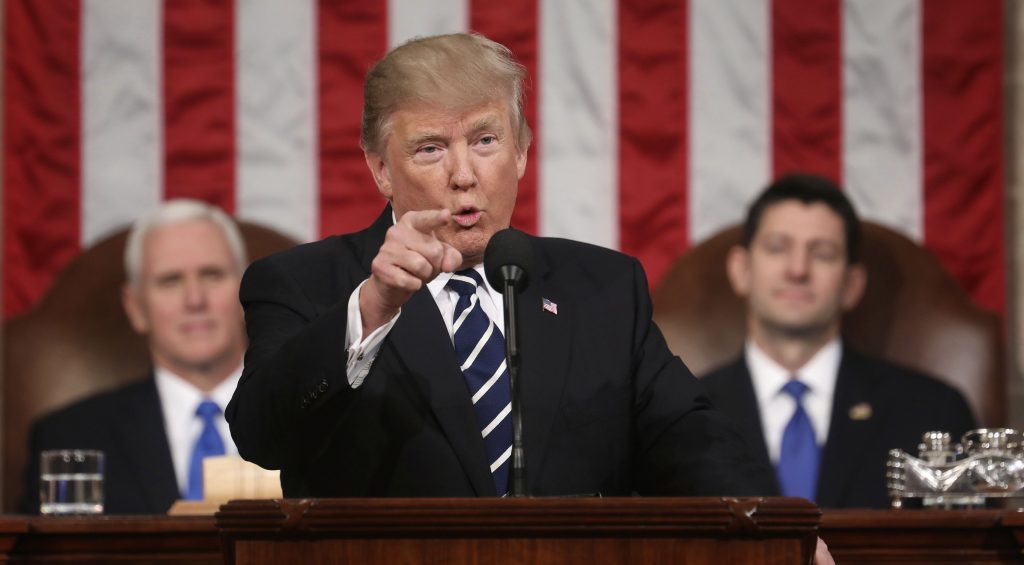 US President Donald Trump has stated his intention to rip-up the Iran nuclear deal unless 'serious flaws' are examined under negotiation.
Speaking directly to the American public, the President outlined his misgivings on the Iranian regime, the longstanding issues between Iran and Israel and his desire for negotiations.
President Trump stated that he would unilaterally pull out of the deal if negotiations failed to reach a solution.
The deal, agreed under President Obama in 2015, was originally set out to temper growing tensions with Israel while slowing down progress on the Iranian nuclear project.
Benjamin Netanyahu subsequently came out in support of President Trumps's stance.
Trump said: "In the event we are not able to reach a solution working with Congress and our allies, then the agreement will be terminated. It is under continuous review and our participation can be cancelled by me, as president, at any time."
"Based on the factual record I have put forward, I am announcing today that we cannot and will not make this certification. We will not continue down a path whose predictable conclusion is more violence, more terror and the very real threat of Iran's nuclear breakout."
"I am directing my administration to work closely with Congress and our allies to address the deal's many serious flaws so the Iranian regime can never threaten the world with nuclear weapons."
Recommended for you

Oil prices don't fully reflect Russian supply risks, Vitol says