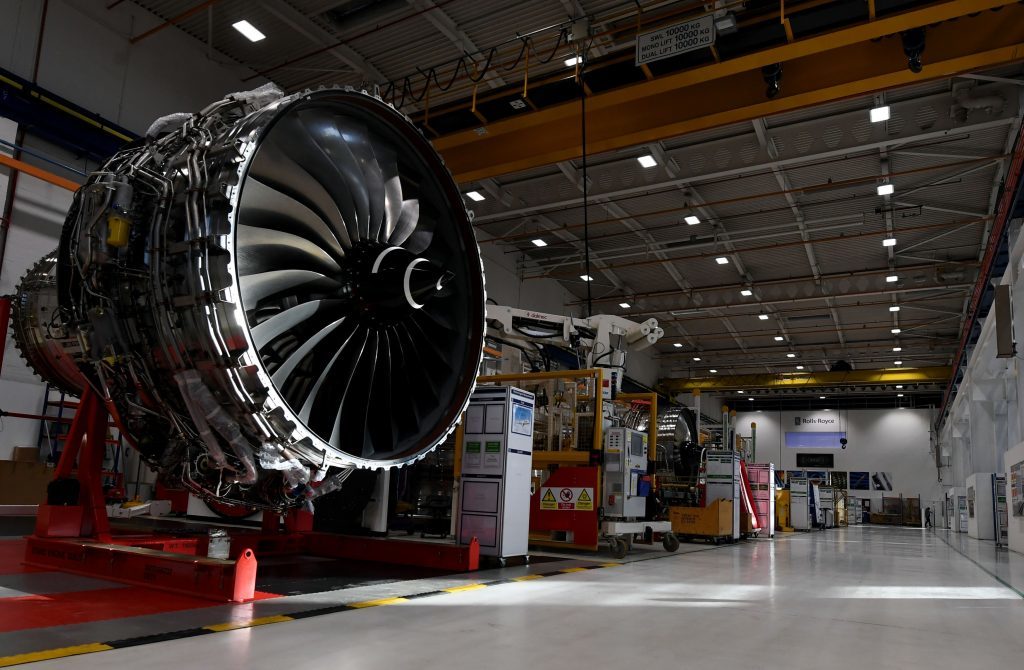 Shares in Rolls-Royce rose sharply on Wednesday after the engine maker announced a wide-ranging restructuring that could include a sale of its commercial marine business.
The group said it will reduce its five operating businesses to three core units, civil aerospace, defence and power systems, as part of a "simplification" of the business.
At the same time, Rolls will begin a strategic review of its commercial marine operation, which supplies equipment and vessel design across oil and gas markets.
The marine unit booked a £27 million loss in 2016 on sales of £1.1 billion as it was impacted by weak demand.
Boss Warren East said: "This is the right time to be evaluating the strategic options for our commercial marine operation.
"The team there has responded admirably to a significant downturn in the offshore oil and gas market to reduce its cost base.
"At the same time, we have carved out an industry-leading position in ship intelligence and autonomous shipping and it is only right that we consider whether its future may be better served under new ownership."
Rolls expects the restructuring to deliver a reduction in costs, the company confirmed.
Shares were up over 5% to 898.2p in afternoon trading following the news.
"Alongside the simplification into three operating businesses, we must continue to address the cost and complexity of the structures that support and serve these businesses, including our corporate head office, with greater decisiveness.
"Taking this action now will help secure the long-term benefit for our business and stakeholders of the growing cash flows that will be generated over the coming years," finance chief Stephen Daintith added.
Earlier this week, Rolls also launched a strategic review of L'Orange, a German arm of the group that makes fuel injectors for diesel engines.
The announcement from the aircraft engine maker comes after reports surfaced last week suggesting that L'Orange was to be sold for 700 million.
Based in Stuttgart, L'Orange specialises in injection technology for diesel and heavy fuel oil engines in the "off-highway sector", which Rolls says makes it possible to combine low pollution emissions with low fuel consumption.
Recommended for you

Rolls-Royce names ex-BP executive as CEO to succeed East