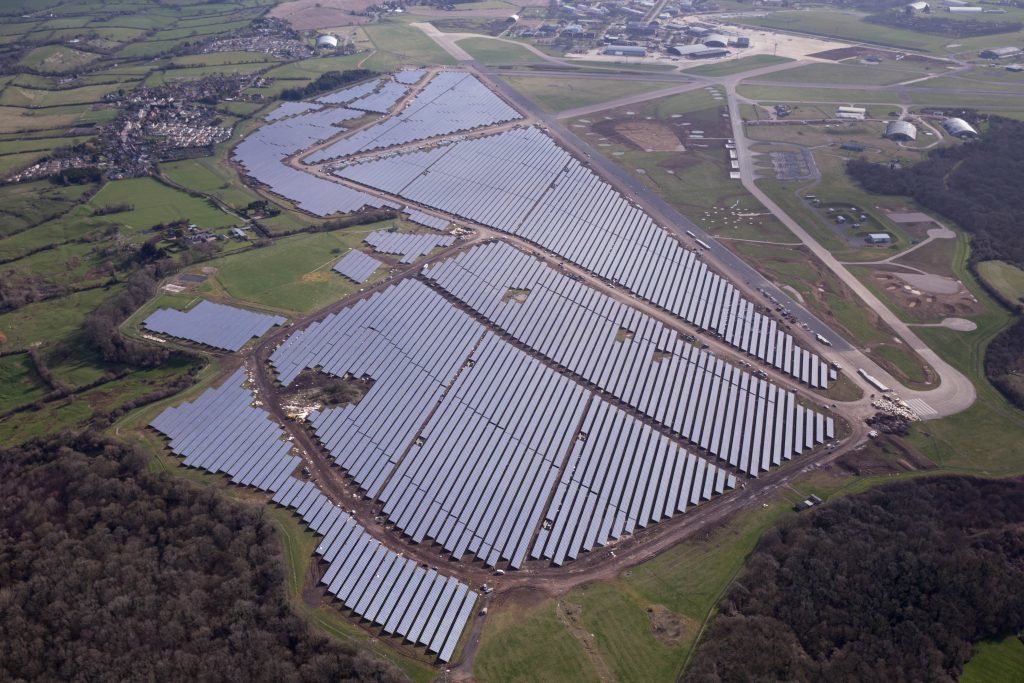 Energy giant Shell has announced a landmark power purchase agreement partnership with British Solar Renewables (BSR) for England's largest solar farm.
The Bradenstoke site, covering 213 acres of the former RAF base at Lyneham near Swindon, utilises 269,000 solar panels and has a 69.8MW peak capacity.
The Shell Energy Europe and BSR five-year deal will see the Siem Europe SARL owned solar farm provide renewable energy throughout the UK.
As part of the power purchase agreement, BSR will act as asset manager and operator while Shell Energy Europe, present in 14 European power markets, will supply the solar generated power from the site to UK customers.
Jonathan McCloy, GM North West Europe for Shell Energy Europe, said: "The UK is one of our key markets for power and we've been exploring ways to increase our power presence in the country on both the buy and sell side. The deal with BSR helps us achieve this goal and is a significant boost to our renewable power portfolio in the UK."
BSR manages a 536MW portfolio of 50 solar farms in the UK, 6% of the UK's solar power.
Graham Harding, MD and CFO of BSR, said: "Bradenstoke solar park was built and received accreditation in March 2015 and has been operational for almost three years now. We were looking to put a PPA in place and Shell expressed an interest in being part of that.
"PPAs provide stability in a volatile energy market and we are delighted that we have been able to work with Shell Energy Europe Ltd to complete this five-year agreement, which will enhance the value of the largest solar park in England."
Recommended for you

Make hydrogen in summer to power Britain in winter, networks say