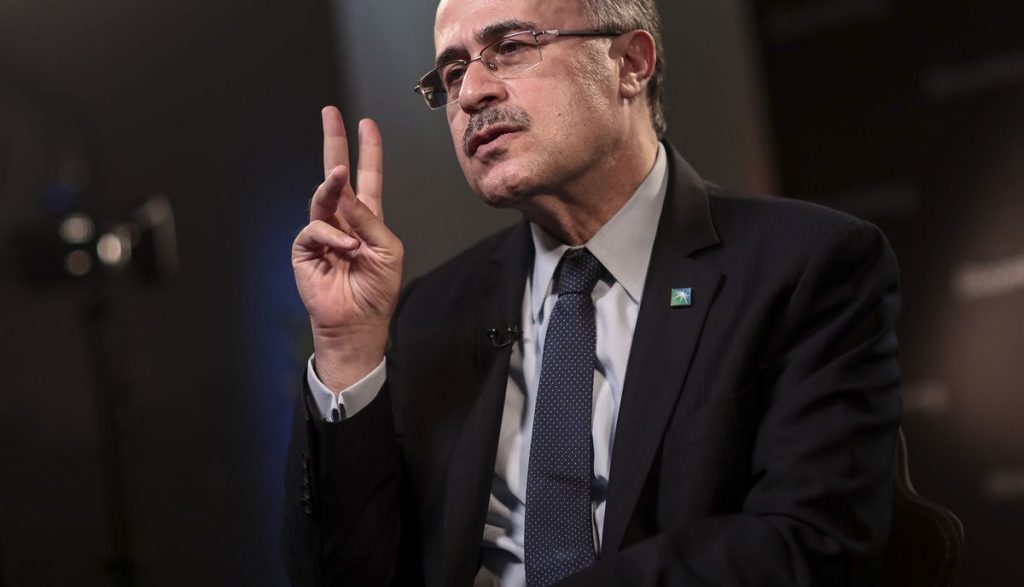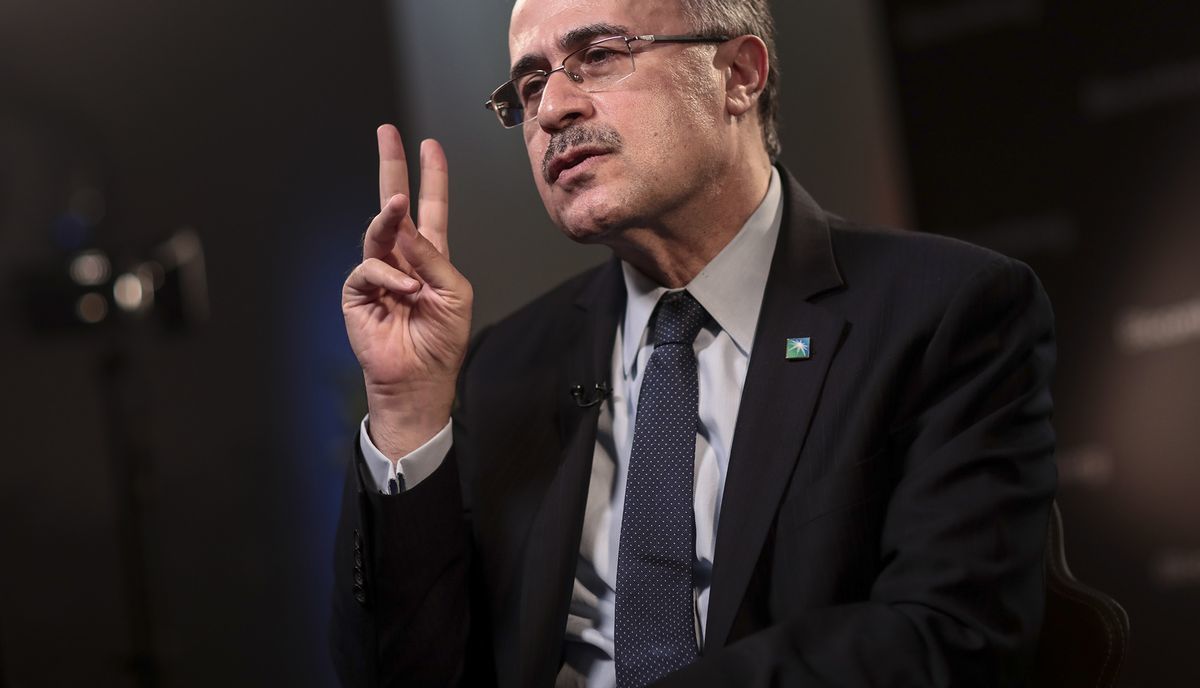 Saudi Arabia's oil company isn't afraid of electric vehicles.
As it prepares to sell a stake in the company to investors, the CEO reassured a Houston audience that the need for petroleum isn't going away any time soon.
"I am not losing any sleep over 'peak oil demand' or 'stranded resources,'" Saudi Aramco Chief Executive Officer Amin Nasser said at the CERAWeek by IHS Markit conference in Houston on Tuesday. "We must push back on the idea that the world can do without proven and reliable sources" of energy, he told the gathering. "Oil and gas will continue to play a major role in a world where all energy sources will be required for the foreseeable future."
Aramco, with an estimated 260 billion barrels of oil reserves, is the centerpiece of Saudi Arabia's mission to re-invent itself as a diversified economic powerhouse. The government plans this year to sell about 5 percent of the company, known officially as Saudi Arabian Oil Co., in what could be a record public offering.
A growing body of research is painting a bearish picture for oil beyond the next 20 years as more environmentally friendly vehicles hit roads across the globe. Rapid adoption of electric vehicles could mean oil demand peaks by the 2030s, according to Bank of America and BP Plc, a prospect that's likely to worry institutional investors in the energy industry.
But Nasser criticized "irrational hopes of rapid switching" and said electric vehicles won't deliver quick and cheap reductions in carbon emissions until the power that fuels them is clean. Future transportation will not be a matter of "either/or" between internal combustion engines or electric vehicles, he said, pointing to alternatives that include hydrogen-fueled cars and plug-in hybrids.
The challenges for large-scale use of transportation alternatives are affordability and infrastructure, he said. Observers are glossing over the difficulty governments will have subsidizing huge fleets of electric vehicles, according to Nasser.
He called on the industry to expand exploration, push to offset natural declines in producing fields and spend more than $20 trillion dollars in the next 25 years to meet rising demand.
"Battery electric vehicles will grow and have a welcome role to play in global mobility. But given the competition and complexity of the transition, their impact on the 20 percent oil demand should not be exaggerated."
He also pointed to the increased demand for oil outside of transportation, which makes up 20 percent of consumption, including its use in petrochemicals and air transport.
Nasser also said: Despite rising shale production forecasts, "we remain confident that market fundamentals are healthy." Major oil producers are showing "exceptional" restraint on output and "there are multiple downside geopolitical risks to supply." Even with recent financial market volatility, "the broad-based recovery in the global economy remains on track."
Recommended for you

Worley lands Ras Tanura refinery upgrade project with Saudi Aramco