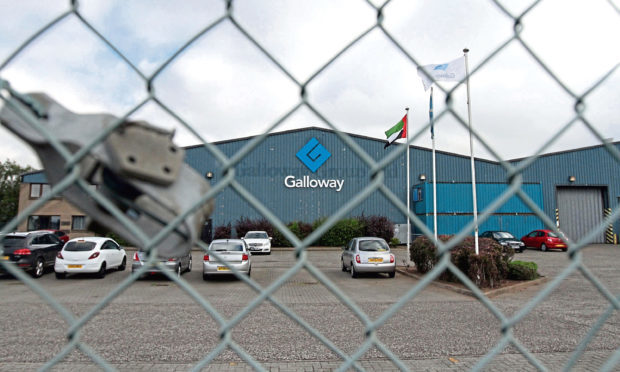 Administrators have moved to formally dissolve Dundee engineering firm Galloway Group two years after its sudden collapse.
Joint administrators Gavin Yuill and Robert Kelly of EY have filed notice with Companies House to end their winding-up proceedings and formally dissolve the company.
A total of 190 jobs were lost when the firm – which had its headquarters at Dundee's Arrol Road – and sister group Ductmate (Europe) unexpectedly went to the wall.
Ductmate sold ducting products into the construction, marine and oil and gas sectors that Galloway manufactured.
Galloway immediately ceased trading following the administration appointment, but Ductmate continued for a short period while a potential sale of the business was explored.
That strategy was unsuccessful and Ductmate was also shut down.
Asset sales – including the £1.32 million disposal of the Galloway's former HQ – raised a total of £1.5m, with a £1.17m distribution being made to HSBC as holder of the first ranking fixed charge over the property.
Contract and non-contract book debts for both companies had been assigned to HSBC Invoice Finance (HIF), who subsequently appointed Hilton-Baird Collection Services to collect them.
Their final report indicates a collective deficit to HIF of £587,000.
Preferential creditor claims of £186,000 were received against Galloway – made up of employee salary, holiday and pension contribution claims – but no dividend was paid.
Non-preferential creditor claims totalling £6.3m were also made against both firms but, again, the administrators' report shows no dividend was paid