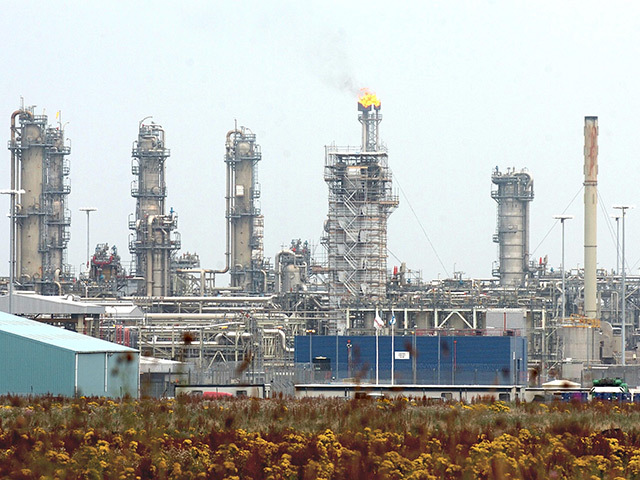 Carbon Capture and Storage (CCS) must be ramped up in the north-east after an investment and jobs promise was pulled in a "cynical betrayal", according to a Scottish MSP.
Banffshire and Buchan MSP Stewart Stevenson said the Committee on Climate Change's (CCC) recent findings should encourage  the government to resume its plans for CCS at the St Fergus site, near Peterhead.
Last year, St Fergus gas terminal near Peterhead was highlighted by a Westminster task force as a key site to deploy CCS at scale, three years after a £1bn fund for a similar project in the region was scrapped.
Mr Stevenson said: "Once again we have a report which emphasises the need for CCS technology to be implemented to meet climate change reduction targets.
"These latest findings, which emphasis that CCS is a "necessity and not an option" show the Tories cannot keep dragging their feet on this issue.
"What we need to implement CCS is an already largely existing infrastructure which can be adapted and what we have known for quite some time is Peterhead Power Station and the surrounding infrastructure connected to St Fergus is capable of doing just that both by land and sea."
CCS is a process which captures large quantities of carbon emissions and stores them underground, stopping them from being released into the atmosphere.
Oil and gas pipelines could be used to store CO2 in rock formations under the North Sea.
It is estimated region could store 75% of the UK's CO2 emissions when coupled with carbon capture infrastructure.
A similar project at Peterhead Power Station, backed by energy firms SSE and Shell, had to be scrapped in 2015.
Last month, Mr Stevenson claimed the north-east was "promised" £1billion investment and 600 jobs before the plug was pulled in a "cynical betrayal".
He added: "Scotland already leads the world on engineering expertise in the energy sector.
"We have huge potential to use those skills and infrastructure to lead the world in carbon capture and storage which could create thousands of jobs, while developing new technology to help meet our climate change obligations as this groundbreaking report from the CCC demonstrates."
Recommended for you

Repsol Sinopec 'reviewing' North Sea fields to determine scope for CCS