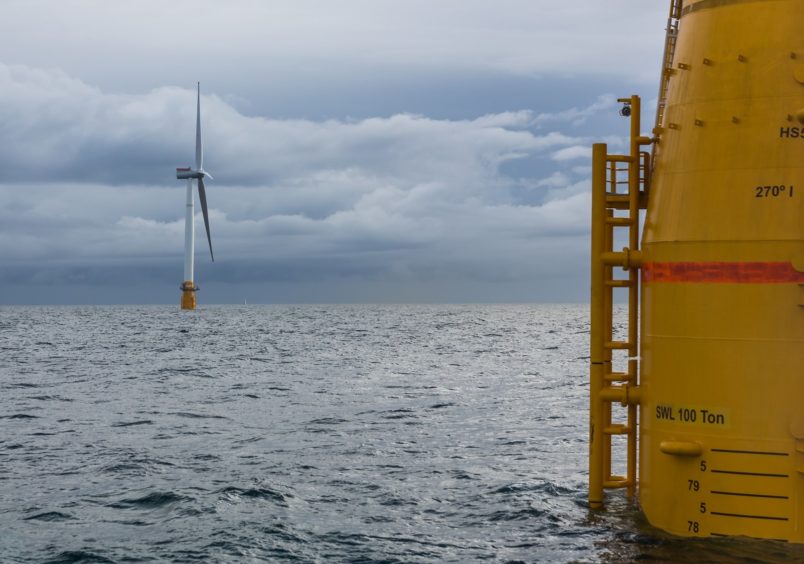 A Danish renewables developer has opened a new facility in Scotland aimed at speeding up the deployment and integration of floating offshore wind.
Copenhagen Offshore Partners (COP) has already supported the development of the huge 84-turbine Beatrice offshore wind firm off the coast of Caithness and is hoping to make further inroads into the UK market.
The company, which has offices in Taiwan, USA, Australia, Japan, Korea and Vietnam, employing more than 110 people, has now opened an office in Edinburgh that will act as its global floating offshore wind competence centre.
The first employees have already begun work in the office as part of COP's efforts to develop offshore wind power projects in Scottish waters.
Scotland, and the north-east more specifically, has been at the forefront of floating offshore wind developments in recent years.
In 2017, Equinor's 30 megawatt (MW) Hywind Scotland development, off the coast of Peterhead, began production, making it the world's first commercial floating offshore wind farm.
Meanwhile, it was revealed earlier today that the six-turbine Kincardine Offshore Wind Farm, off the coast of Aberdeenshire, has been hit with a delay of more than six months due to the Covid-19 pandemic.
Ralph Torr, programme manager for ORE Catapult's Floating Offshore Wind Centre of Excellence, recently claimed the floating offshore wind sector will have to overcome "huge" mobilisation challenges in order to get up and running
Uffe Jørgensen, chief technology officer at COP, said: "COP has become a leading developer in emerging markets with fixed bottom offshore wind projects on behalf of Copenhagen Infrastructure Partners (CIP) and are now accelerating its focus on floating offshore wind.
"We believe that the technology can rapidly mature technically and commercially and want to be part of leading this industry for years to come."
Speaking at the Scottish Renewables and RenewableUK Floating Offshore Wind UK Conference last week, Richard Copeland, technical development director based in the new Edinburgh office, added: "With Scotland's strong oil & gas and marine heritage, history of innovation and leading status and potential in floating offshore wind, Edinburgh is the ideal place for COP to launch the growth of our floating wind ambitions."
Register for free to join Energy Voice's virtual Energy Transition Idea Exchange (ETIDEX) summit on November 19 at www.etidex.co.uk
Recommended for you

Flotation Energy looks to the next set of giant UK floating wind farms