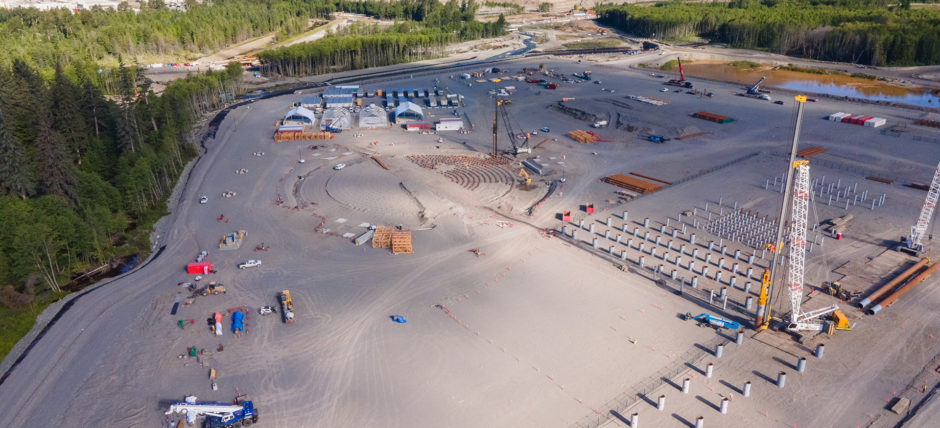 Fluor has reported revenue of $3.8 billion for the third quarter of the year, with earnings of $19 million.
The energy and chemicals segment contributed the largest share of revenue, at $1.336bn, down from the $1.611bn recorded for the same quarter in 2019.
The segment reported $95mn of profit for the period, up from $85mn year on year. The company said increased work on an LNG plant and foreign currency gains had driven this.
However, the company's move away from some contracts has seen new awards fall. Energy and chemicals accounted for $141.2mn of new awards in the quarter, from a total of $1.748bn. The sector contributed $256.3mn of new awards in the third quarter of 2019.
Fluor announced plans to leave the lump-sum engineering, procurement and construction (EPC) work in September in the energy and chemicals sector. Instead, it said it would move to only reimbursable or open book contracts.
The company is now up to date with its quarterly reports. It provided its first quarter results in October and its second quarter results in November.
"With today's 10-Q filing, Fluor is now current with its financials," said Carlos Hernandez, Fluor's chief executive officer, "While 2020 has provided a lot of unexpected challenges for our business, we are pleased to report that for the third consecutive quarter, we have had no material project execution charges."
The service company said it expected to have around $2 billion in cash at the end of the year. Clients have pushed back decisions on new projects and COVID-19 has disrupted operations.
Recommended for you

Refining drives doubling of TotalEnergies' second quarter income