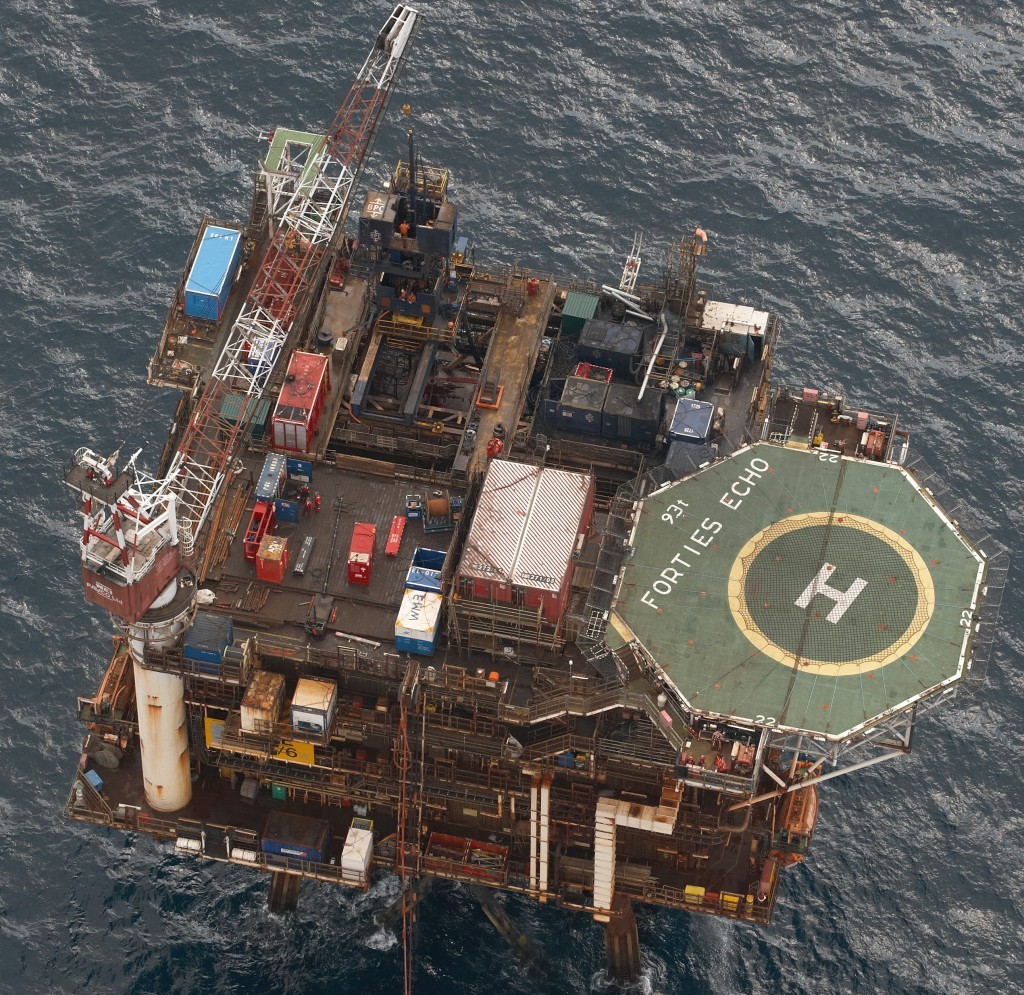 The UK North Sea has become a "super mature" field, experts have claimed, as a new report lays bare the effect of the oil price crash on the economics of the basin.
Trade body Oil and Gas UK (OGUK) issued a plea to Chancellor of the exchequer George Osborne to remove all extra taxes levied on oil and gas producers in his upcoming Budget as it warned almost half the producing fields in the UKCS will lose money this year.
The body's annual Activity Survey 2016 also warned that there was a "very real risk" that an increase in decommissioning would cause the dreaded "domino effect" – which would strand viable oil and gas reserves and hinder efforts to maximise recovery on the field.
OGUK said potentially recoverable reserves had decreased by 1.2billion barrels of oil to 8.8billion as investors regard them as "no longer commercially viable" in the face of low oil prices.
The collapse in reserves comes as the basin had the worst year for exploration in over four decades. Only 13 exploration wells and 13 appraisal wells were drilled. OGUK said the situation would be worse this year, with as few as seven to ten exploration wells on the cards as companies put a further clamp on spending.
There was some good news in the report. UKCS production rose by 9.7% last year – the first rise in 15 years. OGUK said this was due in part to improved production efficiency – which increased to over 70% from a low of 60% in 2012.
The industry has successfully shaved almost 30% off the average cost of production to $20.95 a barrel and these are expected to fall to $17 this year.
Nevertheless, 43% of fields are still expected to operate at a loss this year, representing a sixth of all UKCS production.
The report said: "These fields collectively provide a significant proportion of the infrastructure used to transport oil and has ashore. Were a number of these fields to cease production, their interconnectivity would mean many more could become sub-commercial, known as the 'domino effect'."
OGUK warned that "the pace of decommissioning is accelerating". Over the last year, the number of fields expected to cease production between 2015 and 2020 has risen by a fifth to over 100. Meanwhile, 21 firlds stopped producting last year "in part due to the worsening market outlook", OGUK said.
The body predicts that there will be less than £1billion of fresh capital injected in new projects this year, compared with an average of £8billion per year over the last five years.
Total capital expenditure fell from £14.8billion in 2014 to £11.6billion last year and is expected to fall further this year to around £9billion. The body said this drop in activity is "being felt right across the supply chain", which contracted by one quarter in the last year and is expected to fall further in the coming year as current projects near completion, according to Rystad Energy. Job losses in the sector are set to continue this year, it added.
The report stated:"We have a huge task ahead of us but the prize is worth fighting for. The UKCS still holds up to 20 billion barrels of oil equivalent, which can continue to provide a secure supply of energy for the country, support hundreds of thousands of jobs, generate several billion pounds in corporate and payroll taxes from the supply chain, and stimulate countless technological innovations.
"Moreover, the cost to individuals and families at a personal level due to the ongoing job losses makes it a moral as well as a business imperative that we effectively manage our way through this serious downturn."
Recommended for you

BP, Equinor and Ithaca Energy team up on West of Shetland electrification