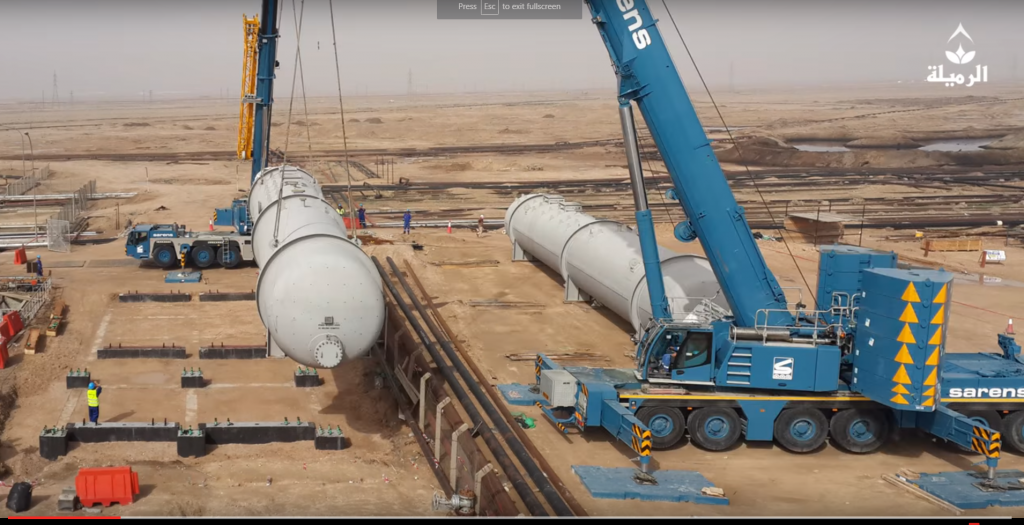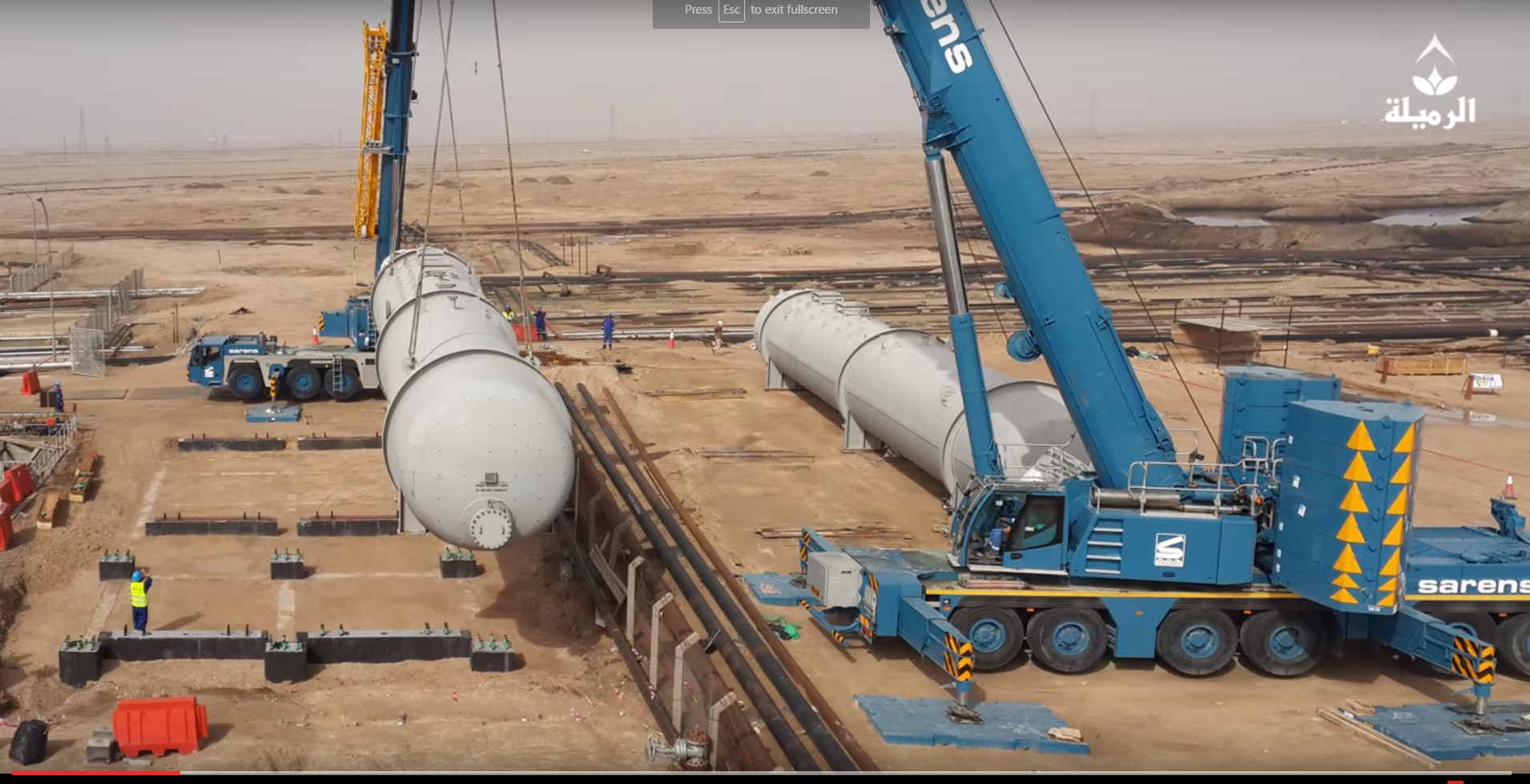 This footage shows two large oil processing units being lifted into position at one of the Rumaila field's degassing stations in Iraq.
The video was shared by oil major BP on its Youtube page.
Each vessel is 31 metres long and weighs 67 tons, meaning two specialised heavy duty cranes had to work in tandem to lift each vessel.