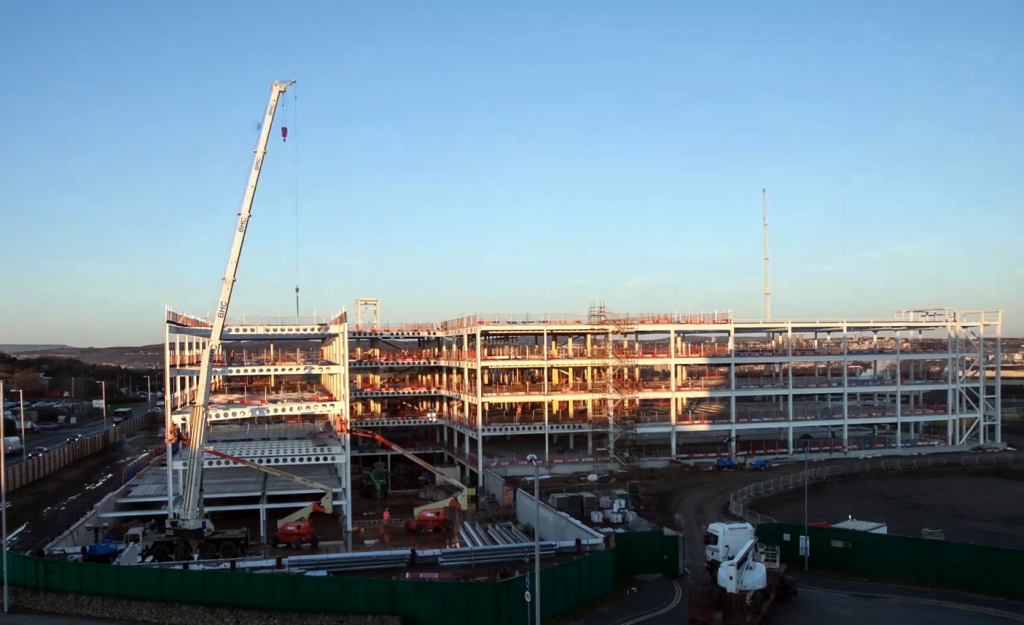 Industry leader Sir Ian Wood yesterday opened the new Wood Group office named in his honour in Aberdeen.
More than 1600 employees will work from the CityPark development based in the city's Altens area.
Sir Ian Wood was joined by other guests for the opening of the energy efficient building.
He said: "We've come a long way since our offshore modification and maintenance workshop in Urquhart Road in 1975. We then thought John Wood House in 1979 was a huge step ahead and now this magnificent 216,000 sq ft building demonstrates huge further successful progress.
"I am very proud that Wood Group has named this new building after me. Success over many years has been based on the quality and commitment of Wood Group's very fine management and employees across the world, and I send them my very best wishes for their continuing success and prosperity."