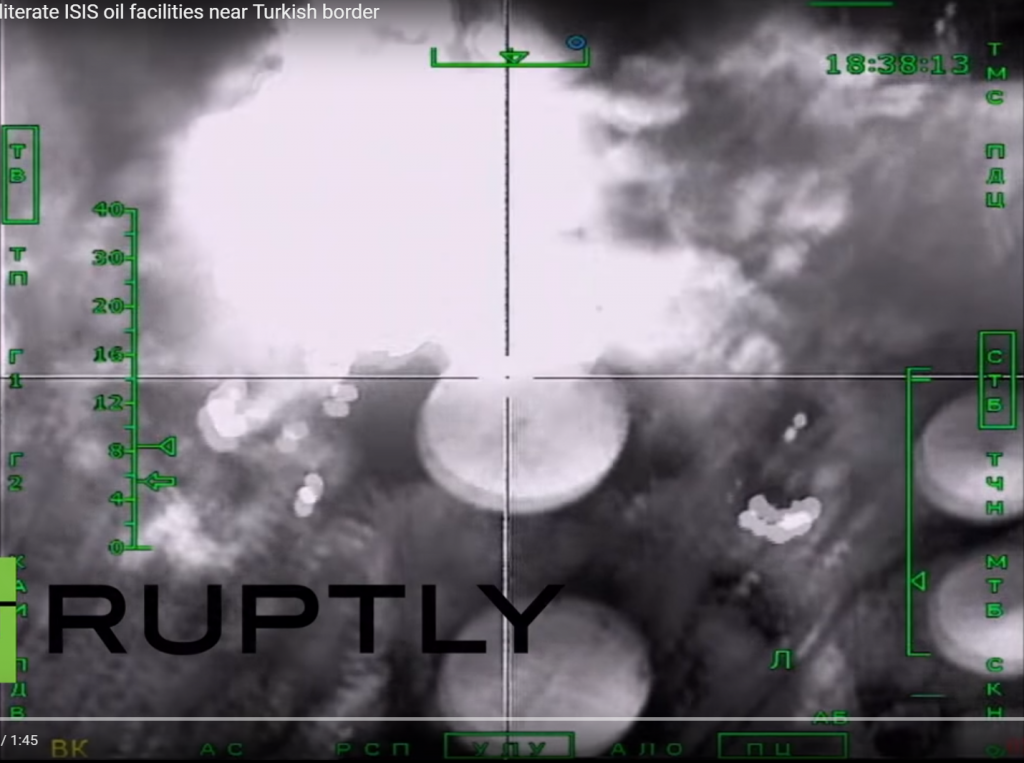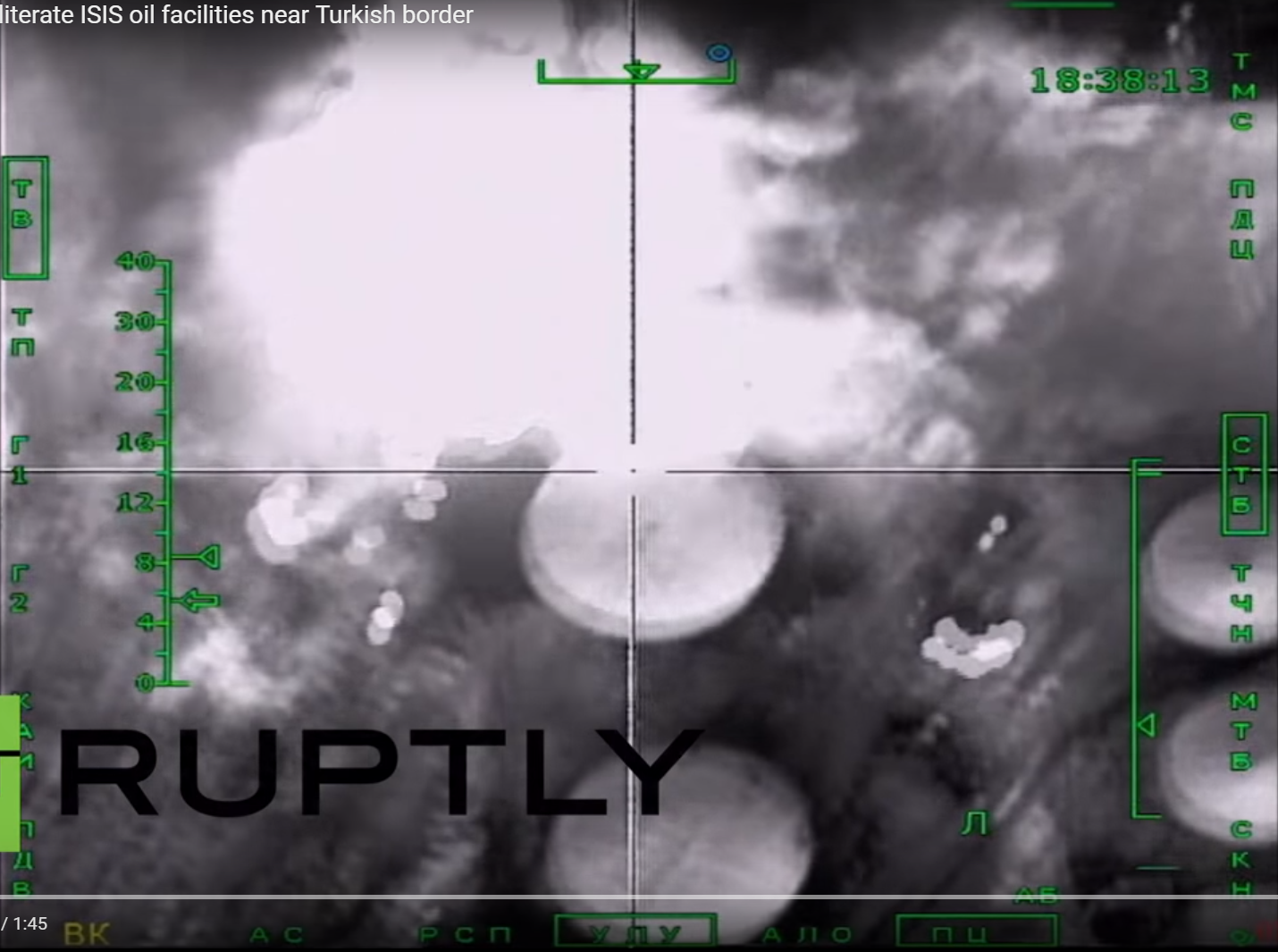 Footage revealed by the Russian Ministry of Defence has shown airstrikes carried out by Russian fighter jets against illegal oil facilities.
The sites have been operated by Islamic State terrorists in Ras al-Ayn near the Syrian- Turkish border.
A bulletin released earlier this month said: "The Russian air group in Syria continues its mission aimed at undermining Islamic State terrorists' economic base.
"Thus, Su-34 bombers destroyed illegal terrorists' oil production facilities near the settlement of al-Taura located 42kilometres southwest of Raqqa".
Earlier, it was revealed ISIS is making up for lost revenue from coalition strikes on its oil infrastructure by squeezing the population under its control through high taxes.