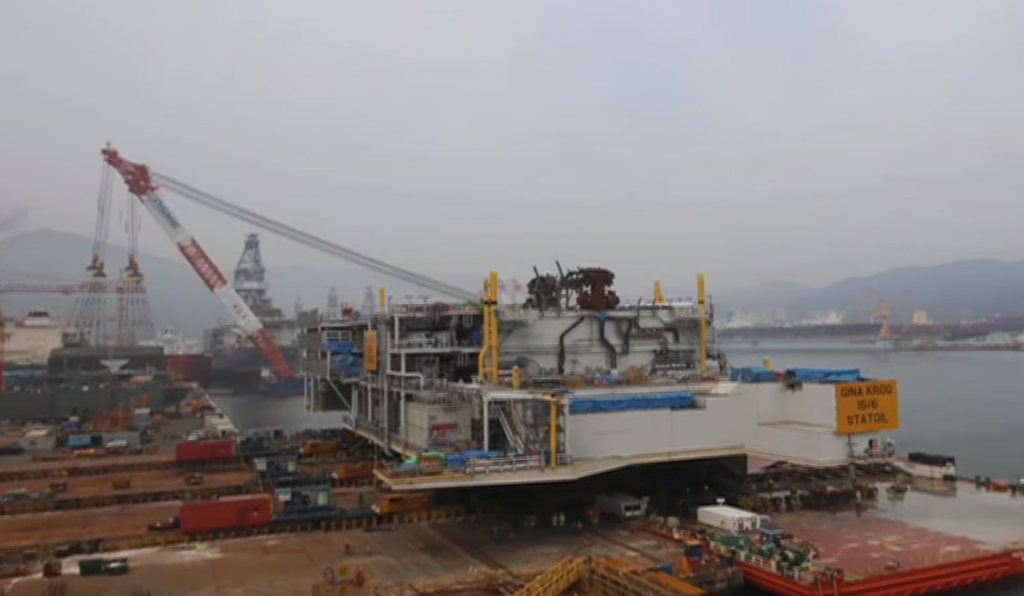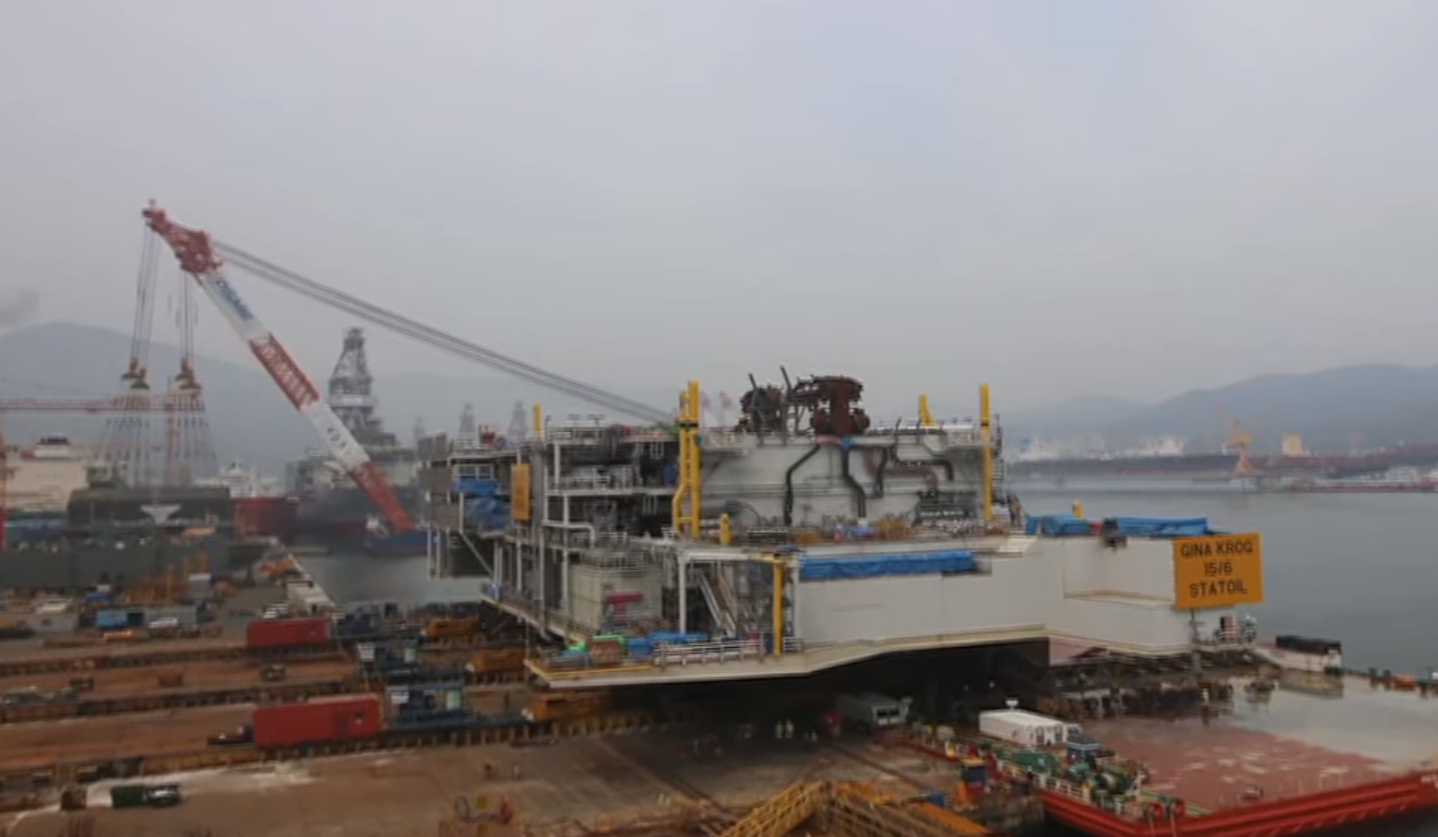 This footage shows the Gina Krog modules getting ready for the long sail from South Korea to the North Sea.
During one week, three modules for the Gina Krog topside were loaded onto heavy transport vessels in South Korea.
Watch the footage below to see the load out of the largest module, the main support frame, which weighs in at a colossal 10,000 tons being transported onto the heavy transport vessel the Mega Caravan.
Recommended for you

Tyra II process module sets sail from Indonesia bound for North Sea