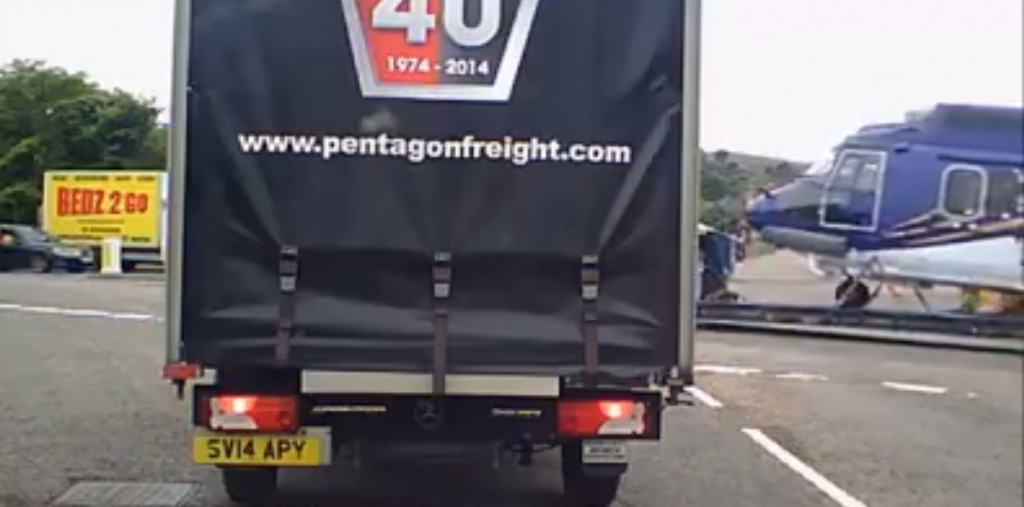 The helicopters that were once known as workhorses of the North Sea are being hauled out of Aberdeen on the back of lorries.
The Super Puma EC225 and AS332 models have been grounded since April, after a crash in Norway killed 13 people including north-east dad Iain Stuart.
More than 27,000 people have signed a petition calling for the helicopters to be grounded permanently, and now a video of the aircraft being trucked out of the north-east has gone viral.
Oil worker Neil Cran posted the video, and it has already been viewed more than 66,000 times.
It shows a number of helicopters being transported on lorries out of Europe's oil and gas capital.
Posting the video online, Mr Cran said: "A welcome sight for all offshore workers . . . Puma/Super Puma helicopters leaving Aberdeen heading south hopefully never to return."
The helicopters belong to Babcock International, and last night a spokeswoman said they were being taken away to be stored at an offsite facility.
She said the firm had, in line with other operators, suspended operations with all EC225 and AS332 following the Civil Aviation Authority's (CAA) safety directive.
"Since that, we have been working closely with our customers in order to provide them the best aircraft solution to their specific needs," she said.
"We are storing the grounded aircraft in an offsite facility."
The Norwegian crash was the latest disaster involving the Super Puma. Some 16 people were killed off the coast of Peterhead in April 2009 and another four died in a ditching off Shetland in August 2013.
The helicopter has been taken out of use until an investigation by Norwegian authorities into the definitive cause of the crash is established.
One comment underneath the video, by Andy McGuire said: "Travelling home last Tuesday, just outside Perth, we saw 2 X US-registered S92s on trailers heading up to Aberdeen. Hopefully replacing them all."