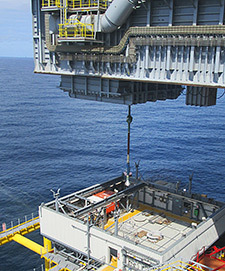 Statoil has successfully installed the first of the Gina Krog topside modules in the North Sea.
The operation included the heavy lift of the module support frame, which weighs 9,941 tons. The main support frame, process module and utility module were constructed by DSME in South Korea, the living quarter were constructed by Apply Leirvik at Stord, Norway.
Gina Krog is slated for first production in 2017. Watch the video to find out more.