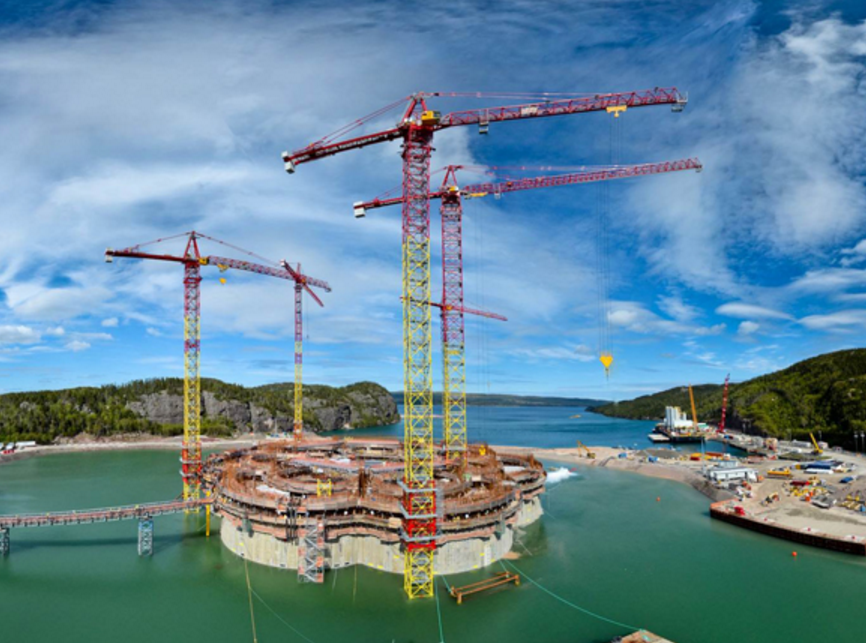 ExxonMobil has released footage showing how the gravity based structure (GBS) of its Hebron platform was built over five years.
The platform was built for the Hebron oil field, which is located 350 kilometres southeast of St. John's, Newfoundland.
The field was first discovered in 1980 and is expected to produce more than 700 million barrels of recoverable resources.
The GBS, built at the Bull Arm fabrication site in Newfoundland, consists of a reinforced concrete structure designed to withstand sea ice, icebergs and meteorological and oceanographic conditions.
It can store about 1.2million barrels of crude oil and will support an integrated topsides deck that includes living quarters and facilities to perform drilling and production.